Exploring Jökulsárlón Glacier Lagoon and Diamond Beach in South Iceland
October 11, 2022
0 Comments
---
---
Jökulsárlón Glacier Lagoon is an amazing spectacle that you'll want to experience on your trip to Iceland. It's a 5-hour drive (without stops) from Reykjavik but worth the journey and can be combined with a few nights away from the capital as there are many other attractions along Iceland's south coast. You will find it by driving along the country's main ring Route 1 ring road, between Höfn and Skaftafell – a lovely drive with stunning views of waterfalls and glaciers en route.
Situated on the edge of the Vatnajökull National Park in southeastern Iceland, the Jökulsárlón Glacier Lagoon is where the Breiðamerkurjökull Glacier, one of thirty outlet glaciers from the Vatnajökull ice cap, makes its way towards the sea. There is ample free parking in the vicinity of the lagoon, plus a car park close to the beach to the south of Route 1.
The glacier once reached the Atlantic Ocean but has since receded by about 5 miles, leaving a lake between the glacier snout and the sea. Since the 1970s, the size of the lake is said to have increased four-fold in size and is now thought to be the deepest lake in Iceland.
My photographs here do not do it justice but it is such an iconic, incredible view that the location has been used for action scenes in two James Bond movies (A View to a Kill and Die Another Day), as well as in Lara Croft: Tomb Raider and Batman Begins. Keen followers of the US TV series Amazing Race may also recognise it.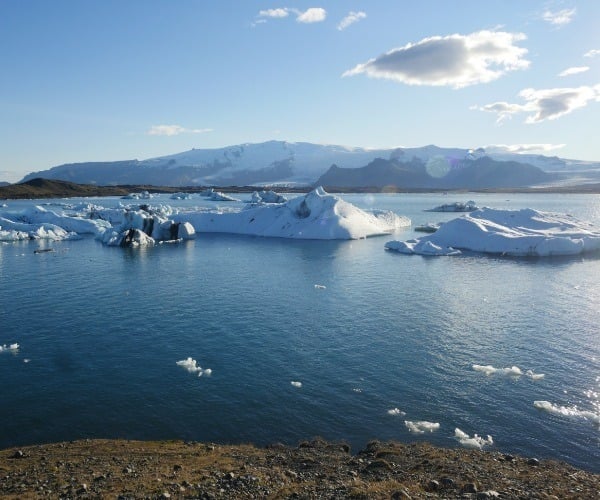 It's here that Breiðamerkurjökull Glacier meets the water and calves. Calving is a process of glacial…
Read Full Article Source