Myths and magic on a Greece luxury yacht charter
September 3, 2022
0 Comments
---
---
Ask anyone what Greece is most well known for, and this Eastern Mediterranean country conjures up images of the Olympian Gods, heroic feats and myriad islands from myths and legends, all of which you can see at your leisure on a luxury yacht charter over the bustling summer season.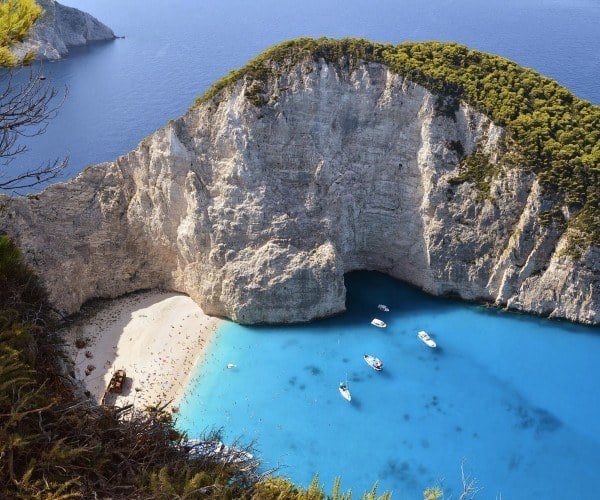 Times have certainly changed since the early eras of voyaging, and the latest technology and engineering have created efficient hulls for comfort and stability while cruising and at anchor. Both motor yachts and sailing yachts are available throughout the region, varying from fuel-burning island-hoppers for short distances to sailing yachts capable of cruising far in an environmentally friendly manner.
On-board amenities vary from sunbeds and a selection of water toys to wellness centres, outdoor cinemas and swimming pools. End each day with cocktails at sunset and a soak in the Jacuzzi while the professional crew takes care of the meals, then retire to a private cabin fit for the deities of old, recharging for the next part of your odyssey.
Ionian Islands
Corfu is the most well-known of the Ionian Islands; its abiding appeal comes from having myriad attractions and entertainments in town, all surrounded by the beautiful natural scenery of the Eastern Mediterranean. Fill the hours with magnificent fortresses, traditional windmills and majestic estates followed up by a delectable lunch in town or aboard your luxury yacht. Cruise around to the lovely beaches for an afternoon of water sports and naps in the sunshine.
South of Corfu, Paxi & Antipaxos are yachting havens, boasting beautiful scenery, sparkling clear blue-green seawater and plenty of caves along a winding coastline for explorers to reach by kayak, paddleboard or even snorkelling and Scuba diving gear. An active outdoor lifestyle…
Read Full Article Source