Short stay: The Treehouses, Dittisham Hideaway, Devon, UK
December 1, 2022
0 Comments
---
---
In the famous 19th century children's book, when the shipwrecked Swiss Family Robinson have the opportunity to leave their treehouse on their isolated island, many of the family choose to remain. And they didn't even have the designer luxuries of Dittisham Hideaway's toe-warming under-floor heating, fresh herbs growing next to the front door, Nespresso coffeemaker and table-football on the balcony.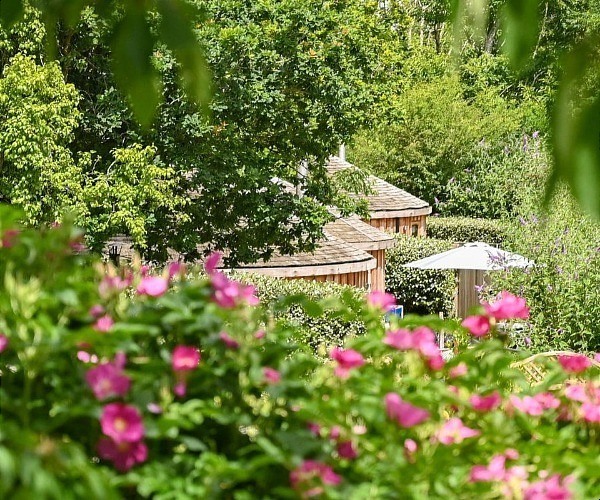 Four timbered treehouses are part of an idyllic rural Devon escape that make-up the Dittisham Hideaway. In addition, there is an American Dream of a silver-gleaming 1956 Airstream caravan and five larger-than-average, artisan-crafted Shepherds Lodges.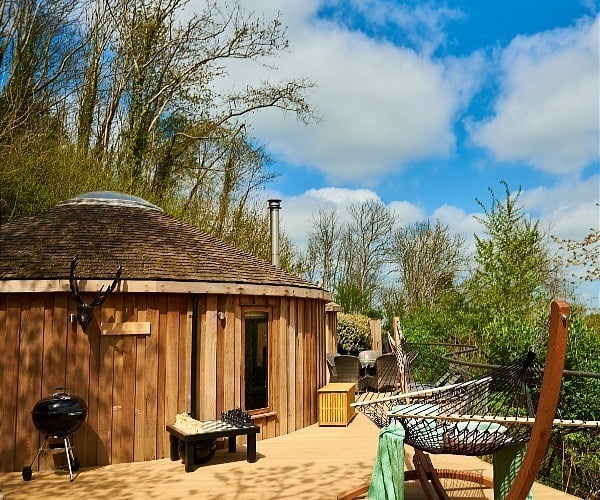 Forget any notions of inelegantly clambering up rope ladders and hanging out in the branches.These four tree houses – Buzzard, Pheasant, Woodpecker and Owl – are not perched in the branches. They are high-end residences curling and curving through the trees. The Pheasant, Owl and Woodpecker tree houses are all dog friendly.
Loosen the paws on a circular walk of the Hideaway estate, before heading for South Hams' hill walks and beaches.
The welcome
Three days before arrival, we receive an e-mail with the code to the estate's electric gate and a second code for the key box by Buzzard's front door.
A welcome catering pack of bread, cereals, crisps, jam, orange juice and sachets of hot chocolate await us. Butter and milk are chilling in the fridge too.
The room
Open plan, under a domed yurt-style ceiling, the kitchen flows into the lounge and the lounge flows into the master bedroom. Sun ray wooden struts lead upwards to the glass centrepiece of a roof that gives views to the stars. Cream, green and flashes of arboreal…
Read Full Article Source