Short stay: Hotel Indigo Chester, Chester, UK
September 30, 2022
0 Comments
---
---
Opened in 2019, the new build Hotel Indigo Chester, celebrates the city's long history. Artwork displayed on the walls, connects a contemporary hotel to Chester's long history dating back nearly two millennia to the Roman occupation. The hotel also focuses on the city's heritage as a racing venue too.
For the Romans, Chester was a fortress on the north-western fringe of the known world. The site of Deva, as it was then called, suggests that there may have been plans to make the city the capital of a Britain that would include Scotland and Ireland.
Many remnants of this grand Roman City, including an amphitheatre, are within walking distance of the 75-room boutique hotel in Chester's city centre.
The welcome
Arriving early, we grab a space in the Pepper Street multi-storey car park and walk to the hotel, asking reception to store our luggage. On check out, the hotel validated our parking ticket giving a considerable discount on the 24 hours parking rate.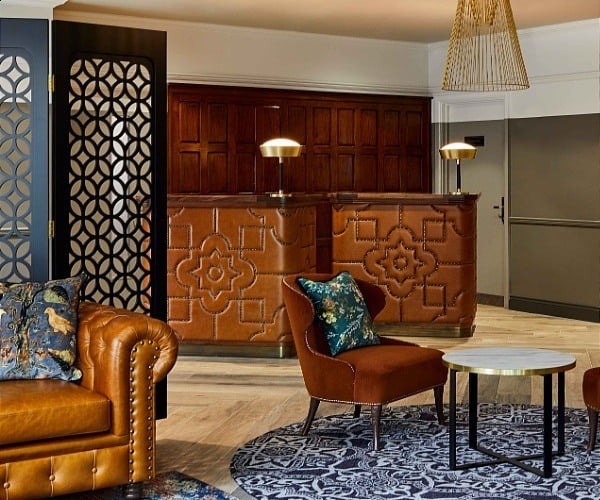 Returning from a walk through the black-and-white half-timbered houses of Chester, we find that our case has already been delivered to our room.
The room
On the fourth floor our large room, of racecourse green and cream, has a balcony overlooking the red sandstone of St John's church. A silver stirrup as knocker on the room door sets a horsey tone.
With a stable-style door to dressing area and leather saddle-strapping across the headboard there is a distinctly equestrian theme to the colours and textures of the decor. Artwork featuring horses and prize winners' rosettes connects to Chester's racecourse established in 1539, making it the oldest…
Read Full Article Source
Tags:
Ireland