15 Best Things To Do in Broadway, Cotswolds in 2023
---
---
Broadway is a traditional English village in the heart of the Cotswolds and is one of the most picturesque places in the country. There are lots of fun things to do in Broadway from exploring the independent shops and cafes on the high street to climbing the Broadway Tower for stunning views of the surrounding countryside.
I've been visiting the Cotswolds for years and Broadway is one of my favorite places thanks to its gorgeous stone cottages, country pubs, and scenic walks. I love filling my time while here by visiting nearby stately homes and nature reserves and sampling the local cuisine that can be found at the many great restaurants in town.
The village is also known for its arts scene with lots of galleries and studios dotted around the town and an annual arts festival that attracts thousands of visitors. This idyllic village looks like it's come straight off of a postcard and is a must-visit for anyone planning on visiting the Cotswolds.
Best Things To Do in Broadway
Below, you'll find a wide variety of places to visit in Broadway from the historic tower to the Gorden Russell Design Museum, Millenium Garden, and large Deer Park where these magnificent creatures roam free over the Cotswold countryside.
1. Climb the Broadway Tower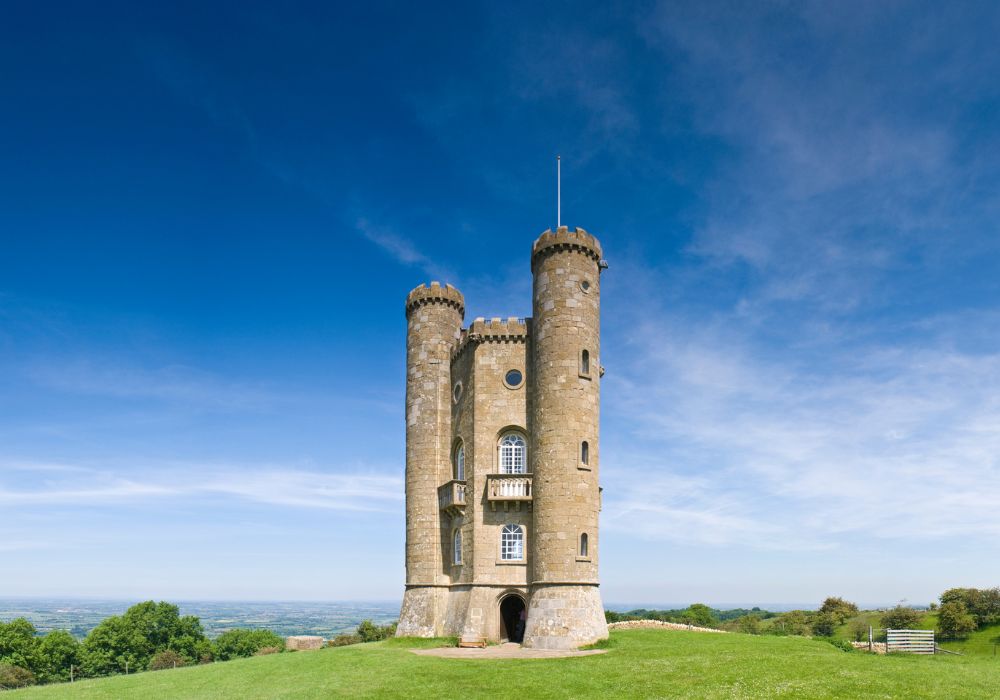 The impressive Broadway Tower is a folly (like a castle but ornamental rather than built for defense) atop Broadway Hill just outside of the village. The 65-foot (20-meter) tower stands 1,024 feet (312 meters) above sea level offering magnificent, panoramic…
Read Full Article Source