2 days of luxury and culture in Baños, Ecuador
February 26, 2023
0 Comments
---
---
Right in the center of the Ecuadorian Andes we find the province of Tungurahua, known for its dramatic landscapes, the famous Llanganates and also for the Tungurahua volcano, that gives the province its name. On the slopes of these volcanoes, a small town with the name of Baños de Agua Santa is the most visited destination by international tourists during their tours throughout the Avenue of the volcanoes.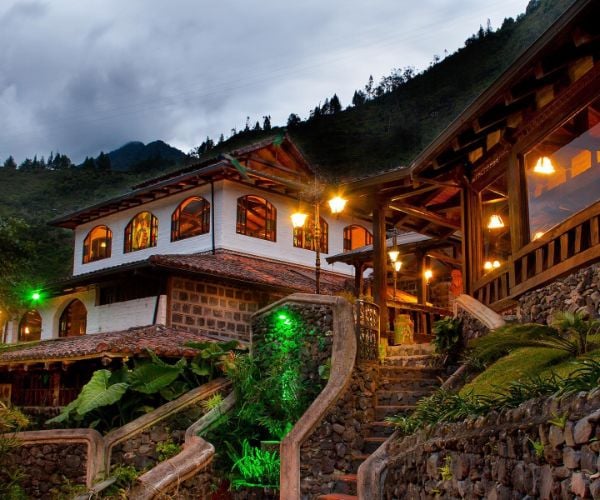 Baños is well known for its waterfall route and adventure sports that can be practiced in the surrounding areas.  Tungurahua has, beyond waterfalls and adventure sports, a great community tourism offers, since the region is influenced by traditions and culture of different indigenous nations.
In this article, I am going to show you how to mix luxury and community tourism in the heart and center of Ecuador. This small itinerary can be included with any tailor-made tour that you want to organize through the Avenue of the Volcanoes in the Ecuadorian Andes.
Comunidad de Salasaca
A few kilometers to the east from the city of Ambato, on the road to Baños de Agua Santa, we can find another interesting destination, Salasaca, a small village at the foothills of the Tungurahua volcano.
You can get to Salasaca from Quito on a two-and-a-half-hour journey by private vehicle. You can also reach this town with a tailor-made tour after visiting either the Cotopaxi National Park or the Chimborazo Natural Reserve, both majestic volcanoes worth visiting for a couple of days during your journey throughout mainland Ecuador.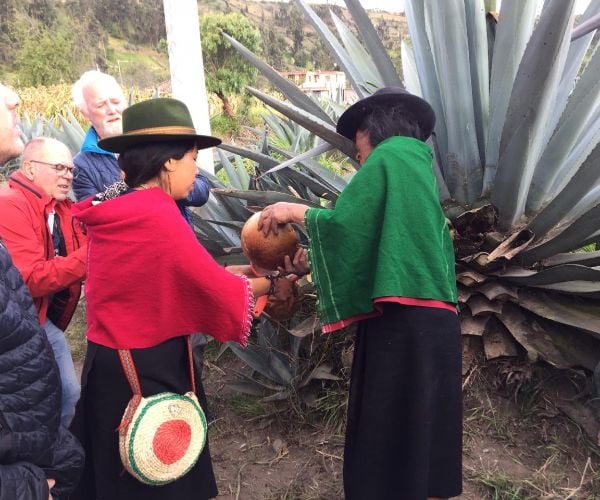 If you finally decide to book a tour to the community of Salasaca, you will experience a cultural exchange with an Andean indigenous family. You can learn the sowing and harvesting system based on the indigenous worldview;…
Read Full Article Source