Review: Swan Hellenic expedition cruise to Antarctica and the Weddell Sea (part 1)
February 24, 2023
0 Comments
---
---
Antarctica, a place that is still covered in mystery and only seen by brave explorers and in recent times by scientists and crazy adventurers that don't shy away from this cold elusive continent. Well, that's what most people say when you ask them about this vast wilderness at the very bottom of our planet. However, because it's one of those "last frontiers" it's becoming an increasingly popular destination and the cruise industry is all for it. As a result there are dozens of ships exploring this white desert every year, allowing over 150.000 people every year to discover Antarctica in the most comfortable way possible.
So last month it was my turn and even though I'm back home now, I'm still processing all the impressions from this epic journey. Because there are so many unknowns regarding this destination and type of travel, I've split my review into 2 parts, hopefully answering all of your questions (if not just pop them below in the comment box). Here we go!
Why Swan Hellenic?
Swan Hellenic is a brand that has been around for over 70 years but ever since 2020 it has known a true renaissance when plans were made to begin operations with a fleet of newly purpose-built expedition ships. The first one, the sleek 337 ft long SH Minerva entered service by the end of 2021, offering space for 152 guests and 120 crew. Its sister-ship the SH Vega followed not long after in spring 2022 and the third and momentarily last one in the pipeline is the slightly larger SH Diana that will commence service in the coming months.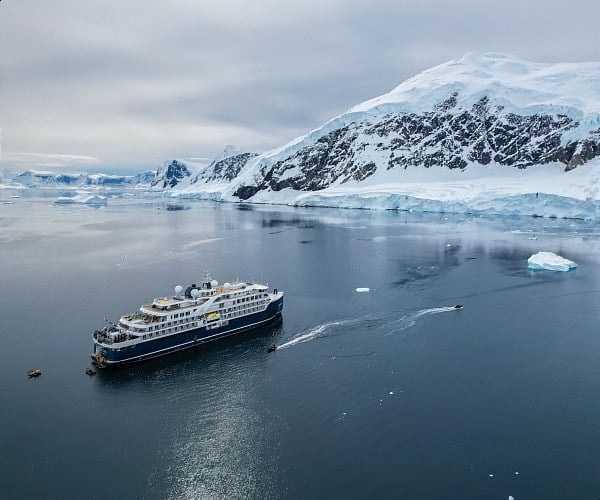 I was looking for a company that operates smaller ships and the reason behind that is the fact that in Antarctica there's…
Read Full Article Source