Thanda Island – picture perfect paradise in Africa
February 11, 2023
0 Comments
---
---
Our helicopter rose into the sky and the whole of the Indian Ocean seemed to stretch out before us, glistening turquoise. A thirty minute hop away by helicopter, Thanda Island, a tiny teardrop of sand off the east coast of Tanzania, awaited us. Looking below we could see a traditional fishing dhow, carving its way through the azure water.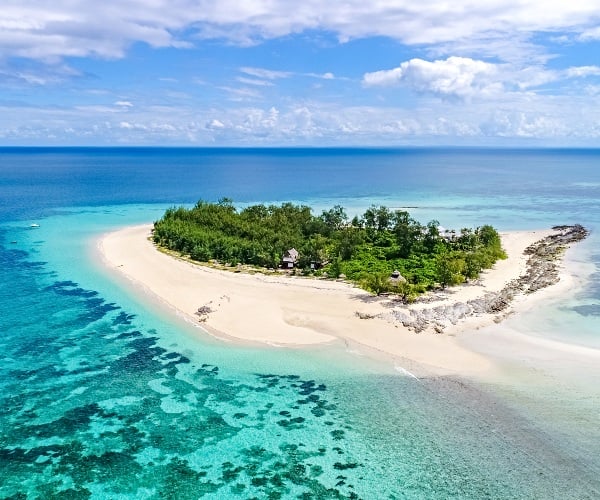 A sea turtle bobbed briefly on the surface, before submerging again. White sandbanks gleamed in the sunshine, beside sapphire blue channels of deeper water. Ahead of us a tiny speck of an island came into view. We circumnavigated the island by air, before coming in to land.
Only 8 hectares in size, 1km in circumference and 350 meters wide, this tiny piece of paradise only takes 15 minutes to walk around. Thanda Island is a jewel in the sparkling waters of the Indian Ocean, and one of the world's most exclusive island getaways. Thanda Island opened in 2016, and since then has been voted the World's Leading Exclusive Private Island, seven years running, by the World Travel Awards, the travel industry's most prestigious awards programme.
Located in the Shungi Mbili Island Marine Reserve, a marine protected area between the Tanzanian mainland and the Mafia Island archipelago, this shark fin shaped triangle of sand is a secluded paradise, surrounded by coral reefs, that protect it from stormy seas.
Thanda was designed with families in mind, the owners wanted to create a sanctuary where generations of families could spend time together, to reconnect and bond, away from the distractions and pressures of the outside world. At the heart of the island is an elegant beach-house…
Read Full Article Source