Why Queenstown tops the adventure destination list
December 9, 2022
0 Comments
---
---
It all started in 1988 when a few people shuffled to the edge of a bridge near Queenstown, New Zealand, and jumped. Little did they know they were making history, and few anticipated the popularity or prosperous nature of the activity, let alone that it would put Queenstown on the map as an adventure destination.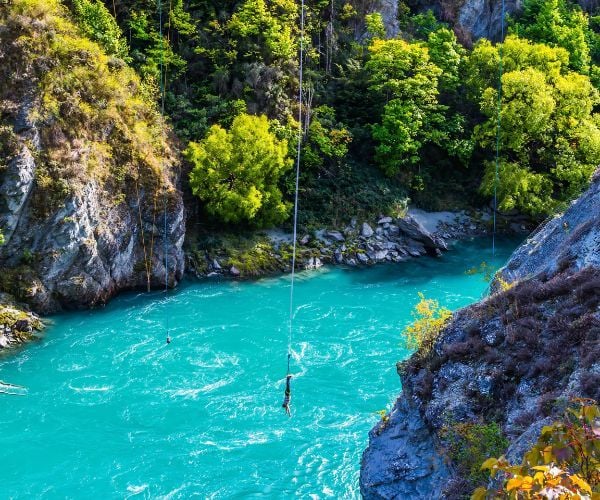 Queenstown has gone through a bit of a revival, transforming from a small ski town in the 80s to the current bustling adventure capital of New Zealand. Today, over 80,000 people bungy jump in New Zealand alone each year.
The adrenaline-pumping sports have expanded extensively, ranging from zip lining to abseiling. Once only known to rock climbers and bungy jumpers, the town has become the heartbeat of adventure in New Zealand, appealing to a broader travel audience.
The question in Queensland isn't "What can you do?" it is more about what can't you do? The list of activities is as long as they are challenging, including skydiving, mountain biking, white-water rafting, paragliding, canyon swings, and easy access to three ski areas.
Bungy jump, swing or zipline
Bungee is still king in Queenstown. There are presently three jump locations, spanning from 43 metres at Kawarau Bridge to 134 metres at Nevis Bungy. The Nevis Catapult is a bungy-style leap that propels you 150 metres across a ravine at 100 kilometres per hour, producing up to 3G of force before plummeting to the bottom of the valley. Of course, if bungy jumping isn't what you're in the mood for, try the world's steepest zip-line or giant swing.
Go jet boating
Jet Boating is one of the most popular activities in Queensland. Race across rivers…
Read Full Article Source