The 5 best hotels in Jamaica
November 28, 2022
0 Comments
---
---
Jamaica is one of the most beautiful islands in the Caribbean, and it's no surprise that it's a popular destination for travelers. Whether you're looking for a relaxing beach vacation or an adventure, Jamaica has it all. When choosing a hotel, there are a few things to remember. Do you want an all-inclusive resort or a more intimate bed and breakfast? To help you narrow down your choices, we've compiled a list of the top hotels in Jamaica. So if you're looking for a luxurious escape, we've covered you.
Half Moon Resort
Half Moon Jamaica Resort offers authentic Jamaican vacations. This all-inclusive resort is a top choice for beach lovers. It provides unlimited food, poolside drinks, and ocean-view rooms. You will find it on the Caribbean coast.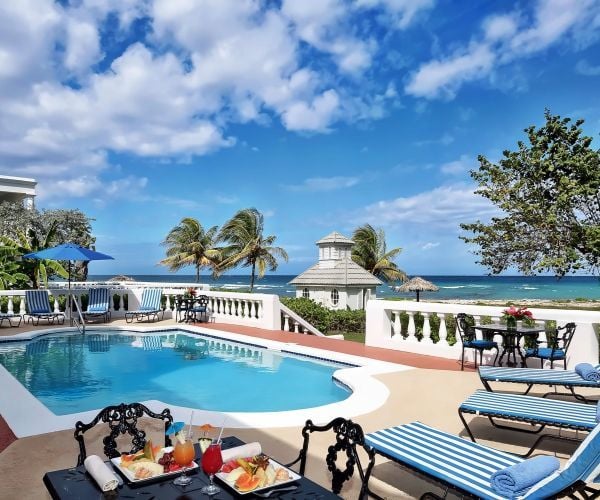 The resort sits on 400 acres with two private beaches. These white sand beaches are breathtaking. They are also divided into Sunrise and Sunset sections. Meanwhile, the offshore ocean has plenty of seagrass. A golf course is also available at the hotel.
Half Moon also has a Founders Cove resort on the beach. It is one of the most famous places in the Caribbean. There are ten different cottages with private swimming pools. Moreover, the resort hosted many celebrities, including John F. Kennedy and Queen Elizabeth II. James Bond's film, 'Live and Let Die, was also shot here.
Visitors love the resort's interior, which features Corinthian columns in Greek style. Besides, the reception area has stunning ocean views and is guarded daily by two majestic lions. The wall-mounted black and white photos of the A-list guests will also fascinate you. The resort's charm comes from its whitewashed pillars, Georgian arches, and scattered handcrafted wooden work. 237 rooms are available. These include…
Read Full Article Source