A wild taste of Kenya – safari dining in East Africa
November 16, 2022
0 Comments
---
---
Take your tastebuds on an adventure while on safari in Kenya.
When travelling, food becomes more than just sustenance. It's an experience to add to your memories. Meals are an integral part of celebrations, holidays, and family-gatherings – and a safari in Kenya is no different. There are few better ways to connect with your loved ones, as well as make new connections and friends, than by sharing a meal. This is why we believe that every good safari should be accompanied by equally good food.
The wild and intangible spirit of Kenya never fails to captivate the hearts of travellers. Renowned for being one of best destinations in Africa for a safari, Kenya not only offers a wealth of wildlife and wilderness to enjoy but is also a place where magical and memorable dining experiences can be found on the menu.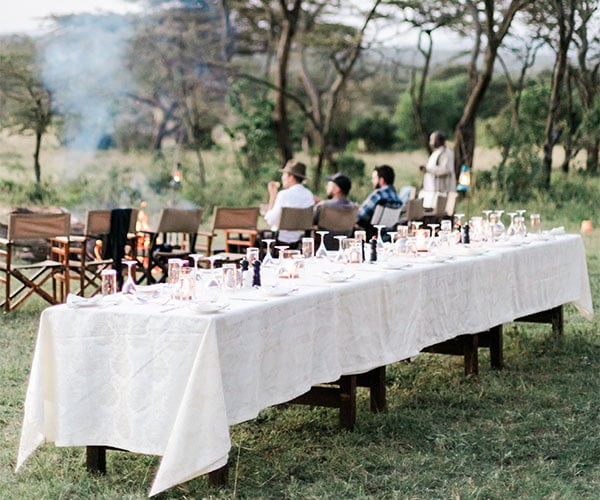 Many of the top safari lodges have elevated their dining experiences to take guests on a culinary journey where one can savour Kenya's rich and flavourful culinary diversity, interpreted with fresh, modern twists. This is no easy feat considering the remote locations that many of these establishments are located in. For the most authentic dining affair, look for lodges that source their produce ethically and supports regional farmers and artisans.
From traditional dishes to five-star cuisine, savour the tastes of Kenya while surrounded by the wild beauty of East-Africa with these culinary safari delights:
Bountiful bush breakfast
Breakfast in the bush should be on every foodie traveller's bucket list. Eating al fresco against the picturesque backdrop of the Masai Mara, makes for one of those surreal pinch-me moments that won't soon be forgotten. Following an early wake-up call, you are driven to your bush breakfast that has already been set up in…
Read Full Article Source