FlyOver Iceland in Reykjavik – what to expect
October 24, 2022
0 Comments
---
---
FlyOver Iceland is one of Reykjavik's newer attractions, having opened in the Autumn of 2019 in the Grandi Harbor District, about a 20-minute walk from the city centre. This indoor attraction includes two pre-shows, but the highlight of any visit is a motion-seated flight simulation over Iceland's many natural wonders, made possible with an enormous 20-metre wraparound spherical screen.
FlyOver Iceland is the result of years of collaboration spearheaded by Creative Director Rick Rothschild who was a creative executive at Disney for more than 30 years. His work combined with that of skilled helicopter pilot Jón Björnsson, who shot some scenes in Game of Thrones among others, eminent composer Kjartan Holm and illustrator Brain Pilkington, comes together for the incredibly immersive attraction that you can visit today.
We were invited to arrive approximately 30 minutes before our ride was due to begin so that we could get booked in and use the Kaffi Grandi coffee house prior to our flight. They serve light snacks and all the usual things you might expect. Because we travelled to the venue by electric scooter, we made good time and arrived even earlier so our booking was helpfully and efficiently moved to the an earlier flight to save on excessive waiting.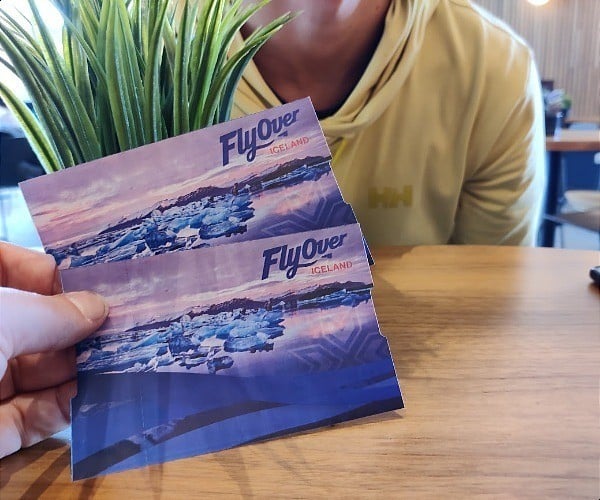 About 10 minutes before the ride, everyone was called upstairs where there is a green screen and we could have a photograph of our group taken – one photograph of us just standing normally, and another of us with our arms outstretched, pretending to fly. These are optionally available for purchase, against a variety of Iceland backdrops, at the end of the experience. No photography is allowed…
Read Full Article Source