Húsafell Canyon Baths – what to expect from a trip to these geothermal pools in Iceland
September 28, 2022
0 Comments
---
---
A handy stop-off after a visit to Into the Glacier is Húsafell, home to Hótel Húsafell. And if you have been on the 10am tour (it takes around 3-4 hours), you could time it perfectly for lunch at Húsafell Bistro.
As well as an a la carte menu, the bistro offers a daily lunchtime hlaðborð (or buffet) where you can help yourself to kjötsúpa (Icelandic lamb soup) and vegetable soup, as well as pizzas and food from an extensive salad bar (chicken salad, pasta salad, sweet potato salad and tomato and mozzarella salad – and more) with a variety of dressings and oils.  It's a great place to re-fuel after your morning's exertions or indeed to pre-fuel ahead of whatever activites await you next.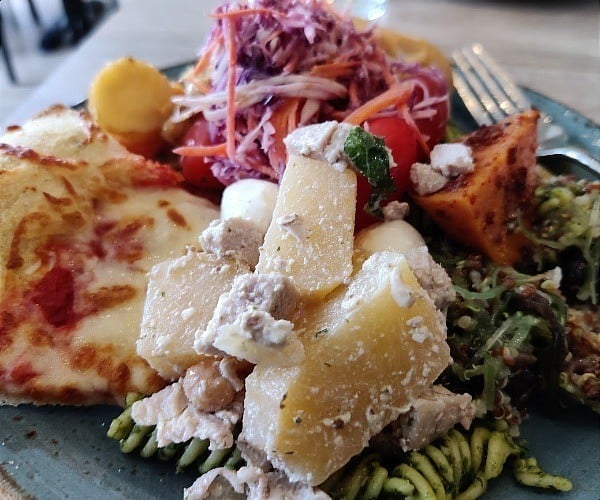 And what better thing to do afterwards than visit Húsafell Canyon Baths? These man-made geothermal pools are located in the Icelandic highlands and set in a surreal canyon landscape.
Entry to the Húsafell Canyon Baths cannot be made without permission, but you can buy tickets from Hotel Húsafell at an office next door to the bistro for an exclusive minibus tour that includes transport with a tour guide, access and time to spend there.
Trips are made with quite small groups that are taken on a short drive of around 10 minutes. Along the way, our guide told us about the area, about the Viking settles in around 940-950 AD and about the family that owns Húsafell Hotel that goes back seven generations. We also learnt about the cold springs in the area (that produce enough water to support half a million people on a daily basis) and the geothermal energy that allows the area…
Read Full Article Source