Our top 12 nainland Ecuador & Galapagos Islands restaurants
September 25, 2022
0 Comments
---
---
Ecuador's high-end restaurant scene draws inspiration from the country's ancestral past as well as a mix of other nations. With new concepts appearing around the globe every week, what sets Ecuador apart is its diverse culinary scene, where you can sample modern dining trends, regional cuisine, and traditional restaurants, as well as those that break all the norms.
Read on for 12 savory traveler hotspots throughout the country — in Quito, Cuenca, Guayaquil, the Galapagos Islands, and on the coast — where you can find another reason why "All You Need Is Ecuador."
Recommended restaurants in Quito
Ciré: Progressive Ecuadorian cuisine
As a member of the Academie Culinaire de France, chef Erick Dreyer cooks and oversees original signature recipes, taking the traditional cuisine of Ecuador as a starting point. Having finished his university studies in Quito and worked as a chef in Spain for several years (even opening his own restaurant in Barcelona), Erick is the person behind Ciré's progressive Ecuadorean cuisine, which includes dishes such as minced sirloin tartare, Ecuadorean Black Angus beef with native potatoes, crunchy suckling pig, and langoustine fideúa.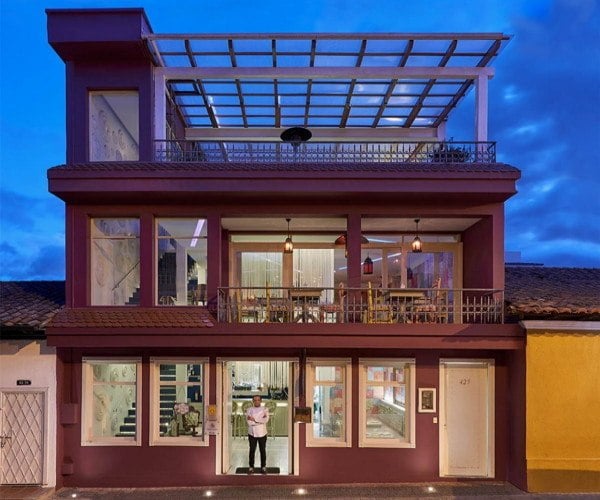 Of his two Quito-area restaurants, the newer Ciré-Quito is situated within the capital itself, while the original Ciré is nestled at the edge of a peaceful park in a nearby village. The latter, Ciré-Cumbaya, is a charming three-story restaurant noted also for its eclectic décor, as well as its top-floor terrace that provides spectacular 360° views over Quito and the surrounding mountain range.
De la Llama: Ecuadorian food with an Asian twist!
Located in the exclusive Carolina Park–Bellavista area of Quito, De la Llama is a small restaurant that brings to the table an eclectic and new Ecuadorean cuisine –…
Read Full Article Source
Tags:
France