7 invigorating reasons to visit Western Canada in the Spring
September 11, 2022
0 Comments
---
---
Summer is behind us, the days are getting shorter, and winter is around the corner. Time to start planning your next holiday! And what better place to visit after a long and cold winter than Western Canada. Nature celebrates as the sun begins to shine, animals come out of hibernation, flowers blossom and trees turn green.
The Spring equinox on March 21 signifies the official start of the season. However, because Canada is so large, the time it actually arrives can differ slightly in certain parts of the country. The province of British Columbia is moderated by the Pacific Ocean, meaning winters are mild and spring is in full bloom in April and May. On the other hand, the Rocky Mountains in Alberta take a little longer to warm up and spring really takes hold in May and June.
No matter where you go in Western Canada, Spring is a beautiful and awe-inspiring time to do it. Not only is it quieter, there are endless opportunities to stretch your legs, get off the beaten path, and fully relax into the holiday of a lifetime. Below you'll find seven invigorating reasons why spring in Western Canada will leave you sprung!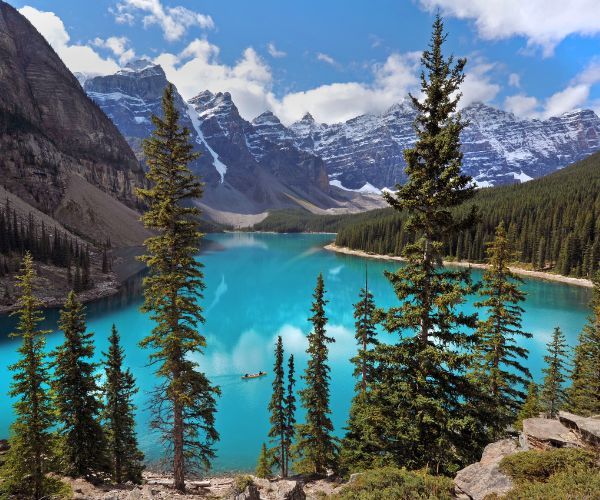 1. It's maple syrup season
Canada is known for its maple syrup and provides the world with a shocking 80% of its supply. The touch of warm weather brought by spring means the trees have turned their stored starch back into sugar – and they are ready to be tapped. Festivals are held around the country to celebrate this harvest. Taste unique maple foods like maple taffy, made from pouring boiling hot maple syrup onto snow which immediately turns it gooey and delicious. Learn the First Nations traditions on how maple syrup was made. Watch…
Read Full Article Source
Tags:
Festivals