15 Best Things To Do in Chipping Norton in 2023
---
---
Chipping Norton is a charming market town in the Cotswolds area of outstanding natural beauty in southwest England. There are lots of wonderful things to do in Chipping Norton from exploring the ancient almshouses to the farmers' market, nature reserve, and the many fine pubs and restaurants.
Some of the top places to visit in Chipping Norton include the local museum, theatre, and nearby landmarks such as Blenheim Palace and the Rollright Stones. This quintessential English town is famed for the Chipping Norton set and is home to many politicians and celebrities.
This is one of my favorite Costwold towns thanks to the gorgeous architecture that gives way to the rolling Cotswold hills. I love to nose around the many second-hand and antique shops for a bargain before popping into one of the fine pubs or inns that call Chipping Norton home.
Best Things To Do in Chipping Norton
Below, you'll find a great selection of Chipping Norton attractions and day trips. From country walks to rustic pubs, local breweries, charming cottages, and stately homes, there's something for everyone in this picturesque English town.
1. Visit the Market Place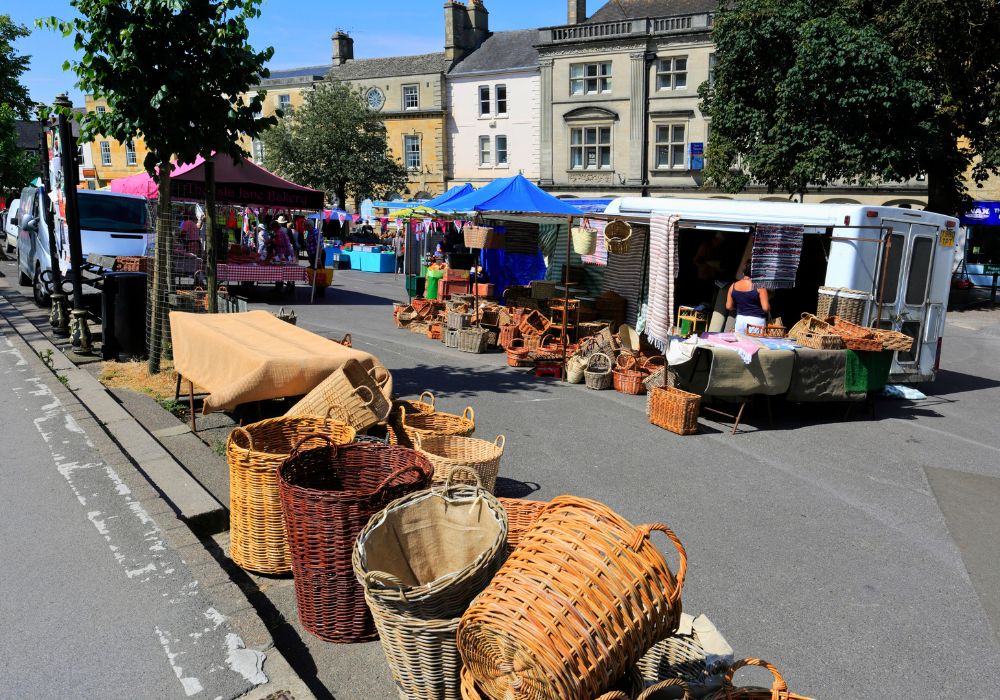 One of the best things to do in Chipping Norton is to check out the local farmers' market which runs every Wednesday and on the third Saturday of each month. Here, local farmers and traders bring a selection of locally farmed and made foods and crafts amongst many other interesting items.
Browse jars of jams, preserves, cooking sauces, cheeses, ciders, gins, and other specialties from around the Cotswolds. I love farmers' markets and always end up coming home with a few bits…
Read Full Article Source
Tags:
England