Discover Tel Aviv's top hotspots: The 5 best hotels!
March 15, 2023
0 Comments
---
---
Welcome to Tel Aviv! Looking for the best places to stay during your visit? Look no further! Here's a list of the top five hotels in Tel Aviv, each offering its unique experience. From beachside luxury to boutique city stays, you will surely find the perfect place for your next getaway. Read on to discover Tel Aviv's best hotels!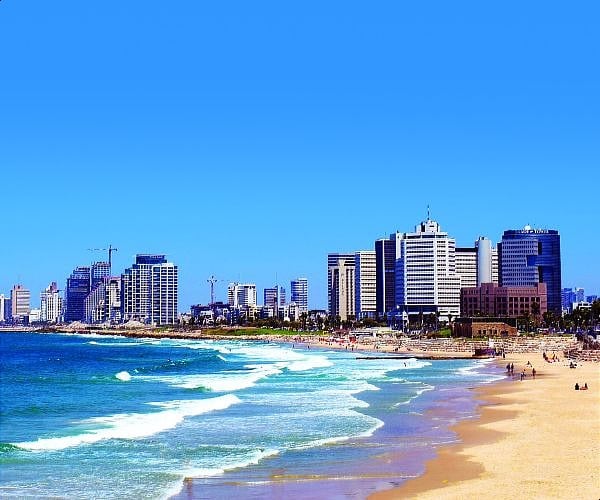 Tel Aviv is a vibrant city with plenty of hot spots to explore. From luxury hotels to beachside hostels, there's something for everyone. To make your stay in Tel Aviv extra special, we've compiled a list of the top 5 hotels in Tel Aviv. Whether you're looking for a romantic getaway or a family vacation, you'll find the perfect hotel to suit your needs. From historical sites to modern amenities, these hotels offer the best of what Tel Aviv has to offer.
Jaffa Hotel Tel Aviv
When it comes to choosing the best place to stay in Tel Aviv, the Jaffa Hotel Tel Aviv is the obvious choice. Boasting a stunning location overlooking the Mediterranean Sea, it's the perfect spot for exploring the city's vibrant culture and nightlife. The hotel's modern amenities and services are designed to make your stay comfortable and enjoyable. Its well-appointed rooms and suites offer luxurious amenities, such as a flat-screen TV, Wi-Fi, and even a mini-bar. Furthermore, the hotel offers a variety of activities for guests, such as yoga classes, cooking classes, and a outdoor pool. With its stunning views of the city, the Jaffa Hotel Tel Aviv is one of the top hotels in the city and a must-visit for travelers looking for the perfect place to stay in Tel Aviv.
The Norman Tel Aviv
Norman Tel Aviv offers visitors a luxurious and…
Read Full Article Source