Top 10 luxury experiences to try in Mykonos
---
---
Mykonos is a dream holiday destination in Greece. It is often called the party capital of the islands, but it has plenty to offer every style of traveller, so don't worry if the nightlife is not for you. It is a great luxury getaway with plenty of wonderful things to see and do while you are there.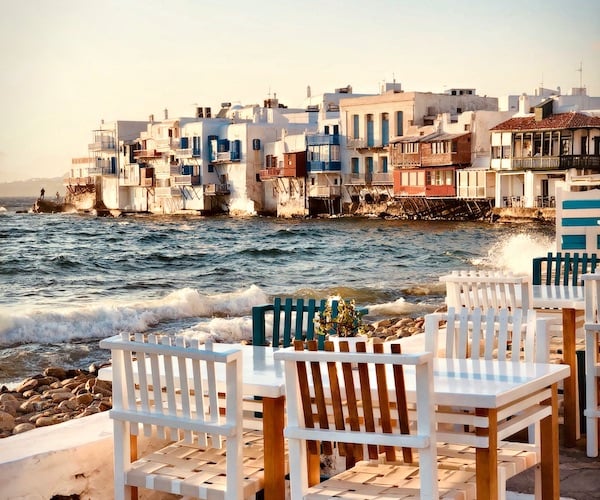 More about Mykonos
Mykonos is one of the Cyclades islands and is fairly small, being just 10 km long and 15 km wide. About 10,000 people call Mykonos home on a full-time basis, and annually they will be invaded by over 1 million tourists during the summer months. Tourism is very much part of the economy on this stunningly beautiful island. It is actually the second most popular tourist destination in Greece, with the first being Santorini.
It boasts some white sand beaches that are some of the most beautiful in the world, including the aptly named Paradise Beach, Paranga, and Super Paradise. If you are looking to soak up the sun in a peaceful environment away from the crowds, you will find some gorgeous secluded coves, as there are over 25 different white sand beaches. Mykonos is also famous for the gorgeous whitewashed properties that appear all over the landscape and the myriad of windmills it has to offer.
For those who enjoy music and late-night dancing, there is lively nightlife in Mykonos, and it is a dream gig for many of the international DJs on the circuit. The capital is Chora, and this is a very tourist set-up affair. It boasts plenty of trendy bars, narrow streets, and shops, and Greek taverns. Perhaps its most famous area is Little Venice, which is a beautiful storybook-type harbour. It's a fabulous location to…
Read Full Article Source