10 engaging Quito excursions during your Galapagos Islands layover
February 24, 2023
0 Comments
---
---
Much more than a jumping-off point on your visit to the famed Galapagos Islands, the Ecuadorian capital city of Quito is undoubtedly one of the top up-and-coming travel destinations in South America.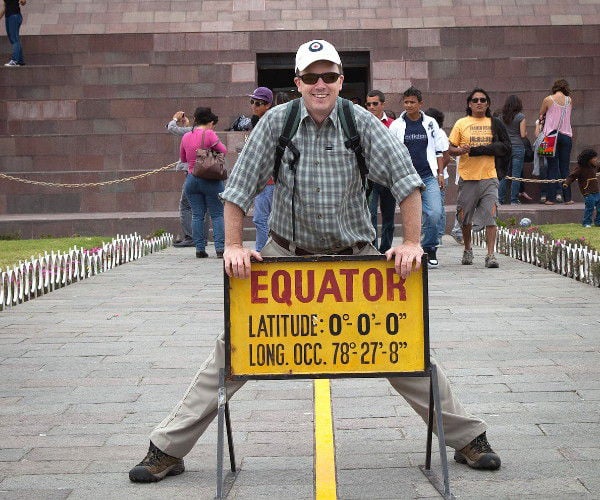 Flanked by snow-capped volcanoes and verdant peaks, Quito sits at over 9,000 feet (2,800 m) above sea level, making it one of the highest cities in South America. With a rich colonial past and connection with Ecuador's indigenous heritage, Quito is awash with ethnic markets, historical plazas, tight ancient streets and well-weathered buildings, many of which are now comfortable, luxury hotels. Keep reading to find out as we showcase our top 10 unique and fun things to do in Quito in a day.
1. Explore the culture of Quito's "Old Town"
The UNESCO World Heritage Site which is Quito's "Old Town" is certainly the jewel in the capital's crown, with many believing it to be the best-preserved historic center in Latin America as well as a fully thriving neighborhood to this day.
Here, you can find crowded thoroughfares, ethnic eateries and typically Ecuadorian market stands selling all manner of locally produced goods. Meanwhile, the monasteries of San Francisco, Santo Domingo, and the Church of La Compañía are just some of our favorite examples of the Spanish, Italian, Moorish, Flemish and indigenous artistic fusion which characterizes this city. With no end of places of interest, plazas, monuments, ancient churches and more, Quito's enviable backdrop of scenic mountains to all of this history makes for a truly unique setting for this experience.
2. Experience Quito's "Central Park"
While Quito possesses a surprising number of parks and green spaces, the mother of all these is Parque Carolina, a massive park towards the center of town. Known as the "Central…
Read Full Article Source
Tags:
San Francisco