Guide to Barcelona's Gothic Quarter
February 13, 2023
0 Comments
---
---
The Gothic Quarter is one of Barcelona's most iconic neighbourhoods. Characterised by its winding romantic streets, and old roman feel, this district should certainly be on your list of places to visit on your travels to the Catalan capital. In this blog, let us introduce you to some of the iconic sights you are not to miss, as well as the interesting shops and restaurants that make this area so truly special. So, without further ado, here is our Guide to the Gothic Quarter.
Take a stroll through the neighbourhood
The Gothic Quarter has over 2000 years of history, dating all the way back to the Roman times. If its old city walls could talk they would certainly have a lot of secrets to tell! The best way to truly soak in the flavour of this magical neighbourhood is to allow yourself to meander through its winding roads and discover the many stores and boutiques it has nestled away.
As you will discover, the old history of the Gothic Quarter is starkly juxtaposed with the contemporary businesses and attractions thriving in this district. There is a perfect mix of fun and new, with traditional and authentic: making it an absolute must-see neighbourhood on your trip.
Visit the Plaça de Sant Jaume
Slap bang in the middle of the Old CIty, you will find the Plaça de Sant Jaume. Dating back to 1823, this old plaça is widely renowned as the beating heart of the Gothic Quarter. This beautiful square is the central focal point of the neighbourhood, surrounded by famous shops and buildings of importance. It is the administrative hub of Barcelona, home to both the City Hall and the Palau de la Generalitat.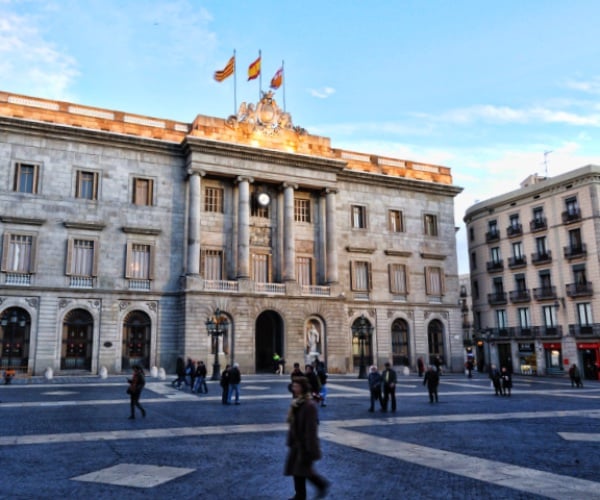 Read Full Article Source