Short stay: Billesley Manor Hotel and Spa, Billesley, Stratford-upon-Avon, UK
January 17, 2023
0 Comments
---
---
Set in Shakespeare Country, Billesley Manor Hotel is just five miles rural north-west of Stratford-upon-Avon. On the short drive in to Stratford, you will pass Mary Arden's farm where Shakespeare's father grew-up and Anne Hathaway's Cottage.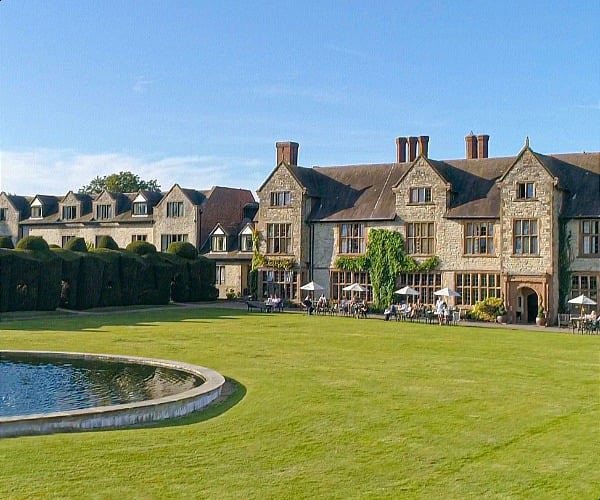 There had been a house on this site in Billesley since at least 705. Then, just as Shakespeare was completing Othello in 1603, work began building a stone Manor House to replace Billesley's previous wooden structure. Late Victorian times brought both significant restoration and development to Billesley.
The welcome
In front of the reception, there is an area for dropping off luggage.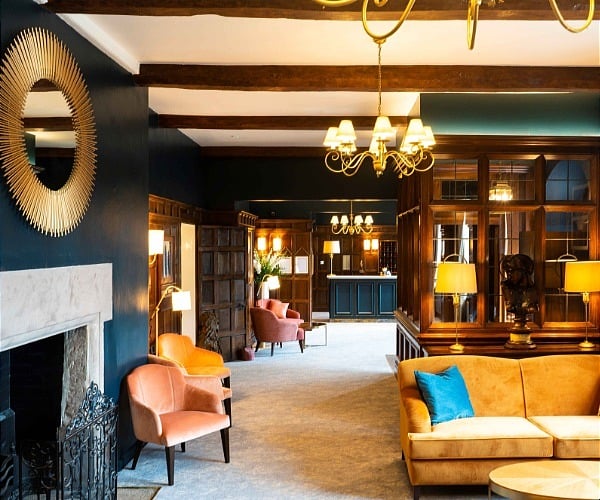 Issuing keys and checking our dinner reservation, the receptionist takes our luggage and guides us up the stairs to our room.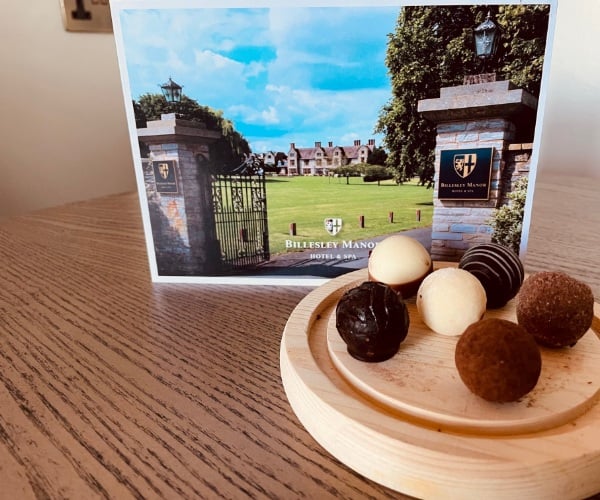 Chocolates await in our room, alongside a card wishing us a pleasant stay from the management.
The room
A sturdy fire door and deep-pile carpets insulate our wing from any hubbub around reception and the bar. Room 1, of yesteryear generous proportions but with contemporary styling, looks across the courtyard to parkland. Two vibrantly floral armchairs are strategically positioned for serene rural views.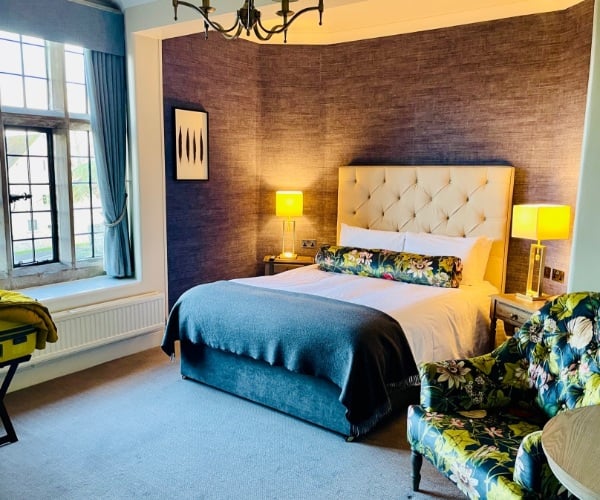 Clusters of black-framed vertical feathers remind guests that they are in the country, even when the calming light green curtains are drawn. A large midnight-blue alcove frames a king size bed. Square-shade standard and table lamps add a gilded hint of art deco glamour.
The bathroom
Measure for Measure this ice-white bathroom is large, probably big enough for a dressing room for a roving troupe of theatrical players in Shakespeare's day.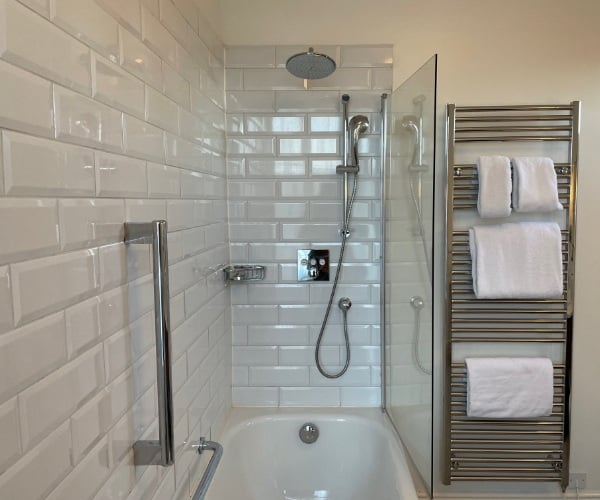 Push-button controls operate the rainfall shower, hand-held shower and bath water.
The facilities
Gins from…
Read Full Article Source