The classic Italian Grand Tour around Naples, the Amalfi Coast and down to Sicily aboard a luxury charter yacht
January 13, 2023
0 Comments
---
---
New year, classic destination. Naples and the Amalfi Coast are at the heart of one of the most glorious areas in Europe to explore and is perhaps why they were a 'must', on the Grand Tours of the early 19th century. The vertiginous and winding roads along this stretch of coastline make a journey by luxury yacht a more leisurely and enjoyable way to travel.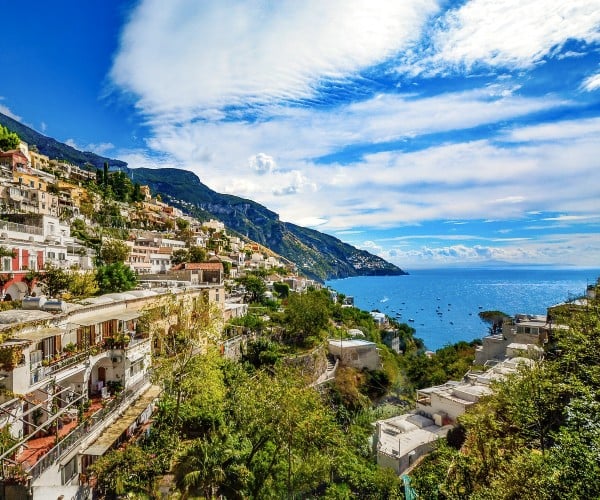 Naples and Sorrento
Naples is the region's capital and the harbour from where many charter vacations in Southern Italy will set out. This energetic city, the birthplace of pizza and home to numerous gelaterias, is chaotic, charming and characterised by the towering presence of Mount Vesuvius. Before boarding your choice of a luxury yacht, experience a taste of Naples' unique hospitality at one of the many local or international restaurants, visit the opera at the oldest opera house in the world, Real Teatro Di San Carlo or peruse the chic designer stores.
Mount Vesuvius, the infamous volcano, provides the backstory for the region and the fascinating ancient towns of Pompeii and Herculaneum are literally frozen in time from the eruption of 79AD. Few archaeological sites offer such an intimate portrait of the past and are as deeply moving and evocative.
After a day walking the cobblestones, replenish yourself at one of the many local thermal spas which occur naturally due to the area's volcanic activity. These ancient volcanoes are the bedrock of the Sorrento Peninsula's landscape delivering the steep cliffs that are so recognisable. Atop one such cliff is the resort town of Sorrento which has a long history with tourists beginning with visits from Lord Byron.
It is easy to see why the romantic poets found inspiration here among the plethora of…
Read Full Article Source
Tags:
Italy