Michelin star for Lai Heen Restaurant at The Ritz-Carlton, Guangzhou
January 8, 2023
0 Comments
---
---
Lai Heen, the signature Cantonese restaurant of The Ritz-Carlton, Guangzhou has earned its first Michelin star in the inaugural Michelin Guide Guangzhou 2018. It is one of only eight restaurants in Guangzhou to receive this coveted award.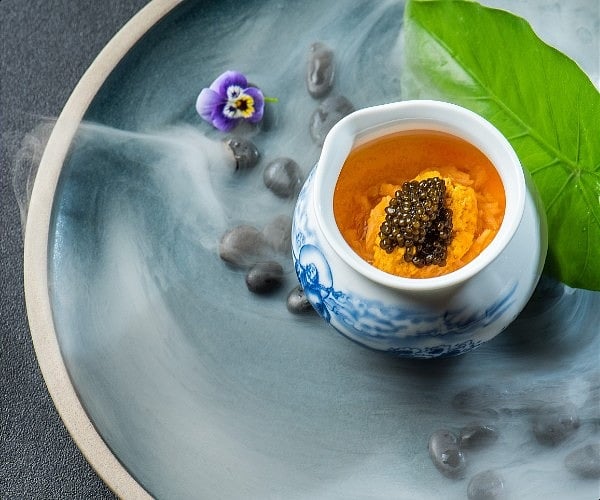 "We are very privileged that Lai Heen has been awarded a star in this first edition of the Michelin Guide Guangzhou," said Matthias Vogt, General Manager, The Ritz-Carlton Guangzhou. "It is a testament to our commitment to culinary excellence in a city known as the food capital of China. This is a well-deserved recognition for the Ladies and Gentlemen of The Ritz-Carlton, from our culinary teams to our restaurant operations teams, who dedicate themselves to crafting memorable and exceptional dining experiences for our guests every day."
Helmed by Chef Gordon Guo, the cuisine of Lai Heen accentuates the freshness of seasonal ingredients and showcases exquisite Cantonese delicacies through careful balancing of colors, aromas, textures and tastes. Chef Guo has over two decades of experience in Cantonese cuisine and is famed for his creativity, as well as his passion for personally selecting and bringing fresh natural ingredients to the table.The menu at Lai Heen is constantly evolving, with classic and contemporary favorites such as Poached Sunflower Chicken, Braised Shrimp With Okra in Homemade Sauce and Steamed Crab Custard.
Lai Heen welcomes guests into a luxurious, jasmine-scented world of sophisticated dining. The restaurant's muted burgundy-and-silver color scheme evokes the ambiance of old Canton. On the tables, silver-tipped ebony chopsticks and delicate bone china hold the promise of an extraordinary culinary experience for guests.
Lai Heen is the ninth restaurant from The Ritz-Carlton hotels in Asia-Pacific to receive a Michelin star rating. Other Ritz-Carlton restaurants with this honor include the 2-star Tin Lung Heenat The Ritz Carlton…
Read Full Article Source