15 Must-Try Foods in Cyprus
January 3, 2023
0 Comments
---
---
While the beaches are some of the best features of this lovely Island, the food in Cyprus is pretty amazing too. A blend of Arabic, Turkish and Greek flavors makes exploring the different dishes and best places to eat in Cyprus a lot of fun, whether you're a foodie or not.
I traveled around Cyprus as a digital nomad for around 4 months, and I loved trying all the best food in Cyprus. From sheftalies (meatballs) and souvlaki (grilled meat) to delicious cheeses. Cypriot food is truly amazing, and tasting the traditional dishes in Cyprus is definitely one of my favorite things to do whilst there.
Best Food in Cyprus
I was fortunate enough to have my friends, who were raised in Cyprus, show me around and recommend different dishes to me during my time on the island. From this, I got a great insight into the common dishes in Cyprus, as well as what the locals cook at home.
They provided some excellent recommendations for what to eat in Cyprus and where to go. So, let me share what I learned below.
1. Souvlaki (Most Famous Food to Try in Cyprus Overall)
Souvlaki is one of the most popular foods in Cyprus. Souvlaki comprises cubes of meat, of which chicken and pork are the most popular, that are marinated and grilled on a skewer.
The meat is usually tender and spiced to perfection and the most popular way to eat it is in a pitta, with lots of salad and lemon. You'll almost certainly be served souvlaki if you order a meat meze too.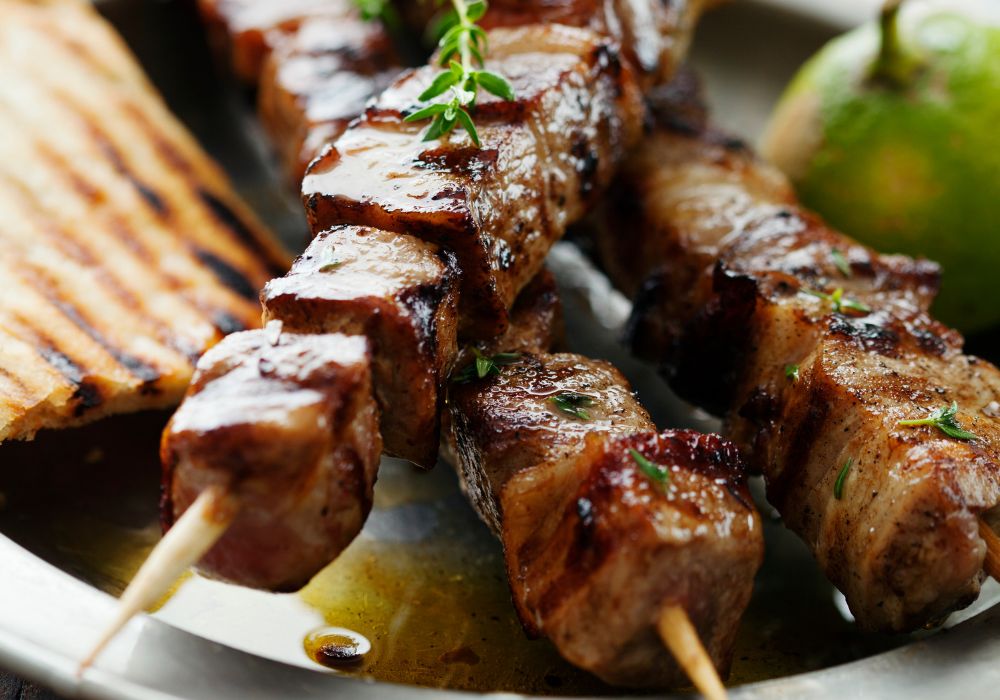 Souvlaki is different from souvla which is another popular dish consisting of larger pieces…
Read Full Article Source
Tags:
Food