15 Best Things To Do in Ostuni, Italy
December 28, 2022
0 Comments
---
---
The beautiful whitewashed city of Ostuni should be on everyone's Puglia itinerary. Perched on top of a hill and overlooking the sparkling Adriatic Sea, its charming white houses, narrow cobblestone streets, historical churches, and atmospheric little squares give it a unique and magical atmosphere.
In this post, I'll share some of the best things to do in Ostuni, Puglia. It's one of my favorite cities in southern Italy and has something to offer every traveler.
From exploring the ancient Centro Storico to visiting nearby beaches, olive groves, and vineyards, it's hard not to be captivated by this stunning historical city. However long you have to spend sightseeing in Ostuni, I'm sure you'll love your time there.
Best Things To Do in Ostuni
Here are 15 of the best things to do and places to visit in Ostuni and its surroundings.
1. Explore the Centro Storico (Old Town)
Walking the cobblestone streets of Ostuni's Centro Storico is like being transported to another era. This stunningly preserved, whitewashed medieval town is perched at the top of a hill and is known as the "White City".
From here, you can take in incredible views of the rolling hills surrounding Ostuni and the turquoise Adriatic Sea that sparkles in the distance. The lively restaurants and cafes, boutique shops, churches, ancient buildings, and narrow alleyways make it an ideal place to explore.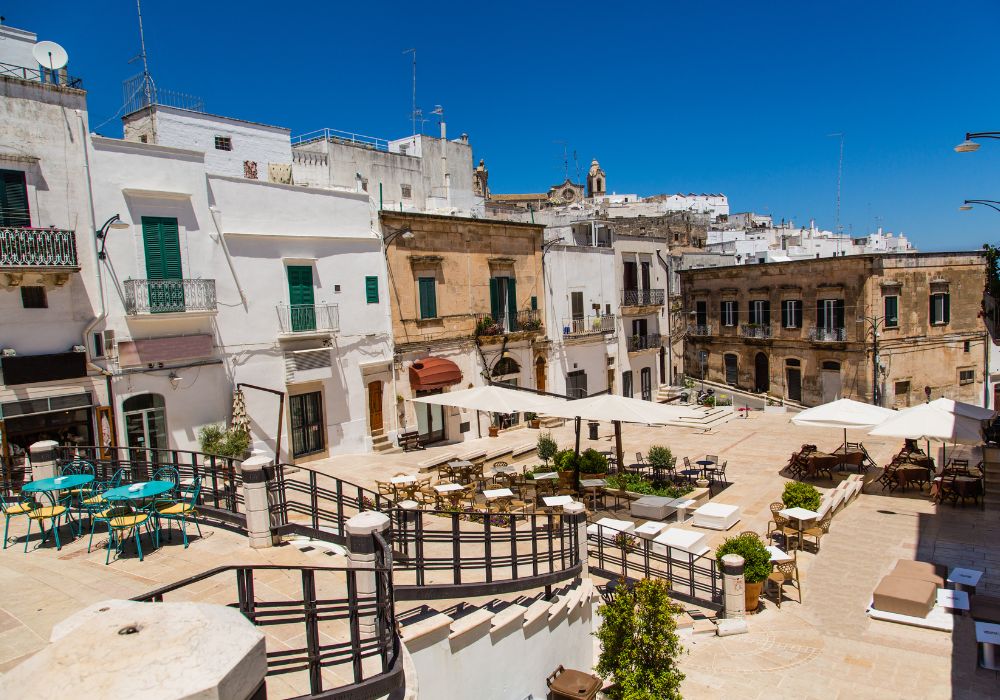 Wander through the backstreets and linger for a while in one of the many attractive piazzas. One of my favorite free things to do in Ostuni is to take a seat in one of these squares and just watch the world go by.
2. Do a Walking Tour
…

Read Full Article Source
Tags:
Italy