Food in Kenya: 15 Must-Try Dishes in Kenya
December 16, 2022
0 Comments
---
---
While beautiful sunsets, enchanting wildlife, fascinating landscapes, and friendly people are its major attractions, the food in Kenya is also worthy of a trip to this East African nation.
The country comprises over 44 ethnic groups, and almost every community has its own unique traditional dish. When you combine that fact with international cuisines and culinary variations, every traveler is sure to have an unforgettable experience.
So, if you're visiting Kenya soon and wondering what to eat, read on. In this article, I'll introduce you to dishes from various regions in my home country. These include ugali, the staple food; biryani, a Swahili meal from the coast; and irio, a traditional food from the Mount Kenya region.
Below, are some of my favorite dishes to try during your trip to Kenya.
15 Foods To Try in Kenya
As a Kenyan native, I've traveled to many parts of the country, sampling different meals. To give you an idea of what to expect, I've prepared this guide on 15 must-try dishes in Kenya. It includes popular foods, main dishes, snacks, pastries, and street food.
1. Ugali (Cornmeal) – The Most Popular Food in Kenya Overall
We begin this list with ugali, undeniably the most popular food in Kenya and many parts of Sub-Saharan Africa. It's also the staple food of Kenya and is usually part of lunch and dinner in most households.
Ugali is made by adding flour (maize, millet, or cassava) to boiling water and stirring to a dough-like consistency. The wholesome meal is then enjoyed with green vegetables, beef stew, or nyama choma (roasted meat – more on that below!).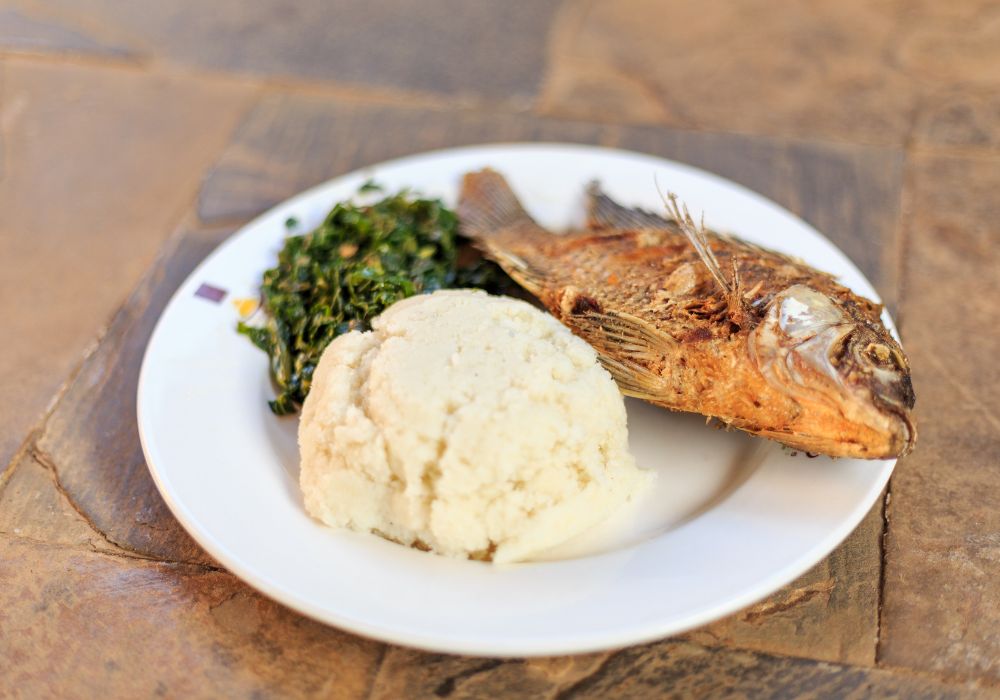 This popular meal is…
Read Full Article Source
Tags:
Food