All you need to know about Saint Catherine, Egypt
December 13, 2022
0 Comments
---
---
Saint Catherine, which is often spelled St. Katrine, is a city in Egypt's South Sinai Governorate. It is located at a height of 1,586 metres (5,203 feet) on the borders of the El Tor Mountains, 120 kilometres (75 miles) from Nuweiba, and at the base of Mount Sinai and Saint Catherine's Monastery. Its population was 4,603 in 1994. The Saint Catherine region was designated a UNESCO world heritage site in 2002.
Saint Catherine's weather
According to the climatic classification system Köppen-Geiger, it has a desert climate (BWk). Of all the cities in Egypt, it has the coldest nights. It has very low humidity. The town is surrounded by the tallest mountain ranges in Egypt, and other smaller valleys connect the basin to the highlands in all directions. The township is 1,600 metres above sea level (5,200 ft).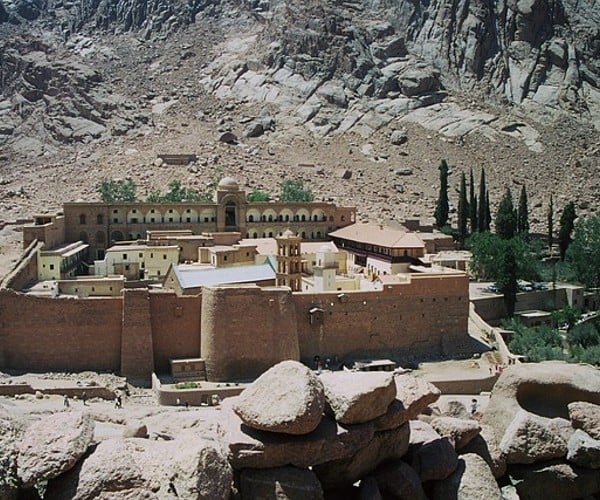 The town of Saint Catherine's average temperatures are reported by many sources. The town's high altitude and the surrounding high mountain ranges create a comfortable atmosphere with cool summer nights and fantastic spring weather. Even though the region's winter days are mostly quiet, on occasion the region might experience freezing cold nights, necessitating the need to occasionally heat buildings and public areas. Along with Nekhel and numerous other locations, particularly in the mountainous Sinai, Saint Catherine is regarded as one of Egypt's coldest cities. Saint Catherine experiences occasional snowfalls in December, January, and February. Snow has, nevertheless, occurred in early spring and late autumn.
Monastery of Saint Catherine
There are numerous churches, monasteries, and holy sites nearby as well as a short distance away from the Monastery of St. Catherine, Mount Sinai, and Jebel Safsafa, among other popular religious locations.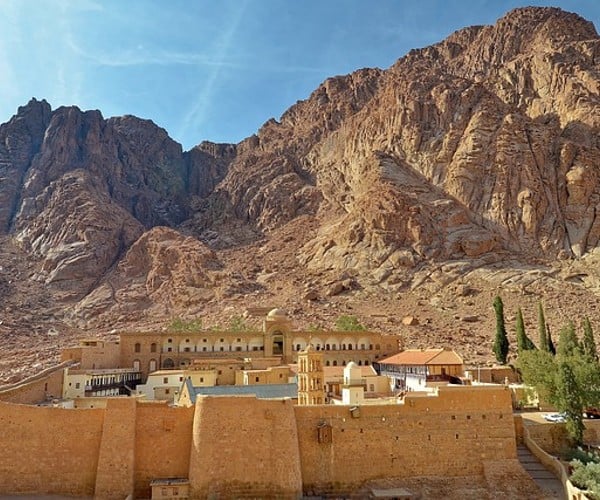 Christians believe that the Chapel of St. Catherine is…
Read Full Article Source