20 luxury food treats to enjoy this Christmas (2022) – US & Canada edition
December 5, 2022
0 Comments
---
---
Christmas is not only a special season to spend with family and friends, but also a wonderful time to treat yourself and perhaps even indulge in some of your favorite festive treats. And to make it truly memorable this year, we've compiled a list of some mouth-watering gourmet treats – both savory and sweet. Read on to discover some of the ways you could be treating everyone in your household this Christmas-time.
Feast of the Seven Fishes from Wulf's Fish
Feast of the Seven Fishes is a popular tradition among Italian Americans on Christmas Eve. This custom was inspired by the Southern Italian celebration called The Vigil (La Vigilia). The meal typically consists of seven seafood courses to break a day of fasting on Christmas Eve.
You can have your own celebration with Wulf's new Feast of the Seven Fishes Set. This set comes with seven different seafood items plus a free jar of bowfin caviar to add extra holiday flair to an already decadent meal. Ranging from ready-to-eat items (boquerones) to decadent treats (split half lobsters), you can create this classic holiday meal with much greater ease than seven courses implies.
Holiday Showstopper (12-pack) from Colossal Cookie Co.
With a clientele of high-achievers who expect the best, Colossal Cookie Co. needs to always be on their A game. So you can bet your bottom dollar this pack has the looks as well as the taste. With this set, the entire Christmas lineup of flavours are available to gift your VIPs this magical season.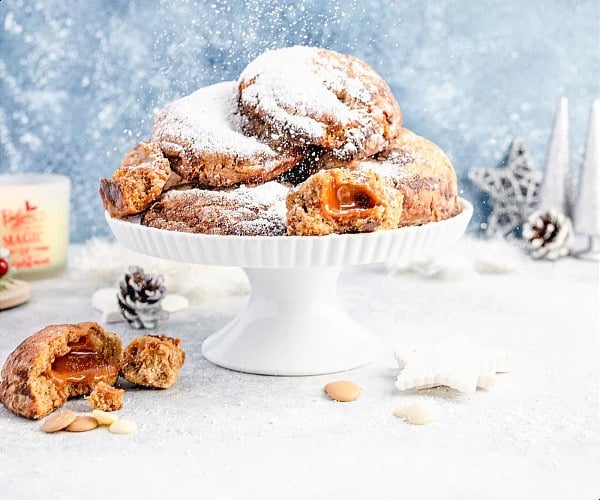 Dressed in their iconic Showstopper gift box, It's the elevated holiday tradition everyone's drooling over. This 12-pack includes 3 x Santa's Stash, 3 x Winter's Fairytale,…
Read Full Article Source