5 best hotels in Siena, Tuscany
November 30, 2022
0 Comments
---
---
This beautiful city is home to some of the best hotels in the region, perfect for couples or solo travelers alike. So whether you're looking for a 5-star property with all the bells and whistles, or a more modest option with Tuscan charm, there's sure to be a perfect hotel for you in Siena. To help you plan your trip, we've compiled a list of our top picks for the best hotels in Siena.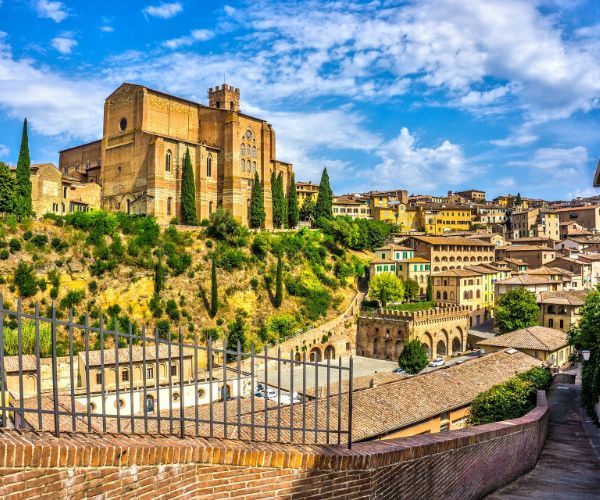 Castel Monastero
Castel Monastero is surrounded by the stunning scenery of Chianti vineyards and chestnut forests. The village is only 23km from Siena. The hotel was once an XI-century village and monastery. But, it has been restored into a lovely Tuscan Retreat and SPA.
Each of the 76 guestrooms has a beautiful design with contemporary elements. This is in keeping with the culture and environment. Besides, the resort is surrounded by unspoiled greenery. Therefore, it offers excellent views from every angle of the gardens and vineyards. Similarly, the villa offers views of the medieval village.
Castel Monastero also offers many open-air activities for its guests. For example, there is a tennis court right outside the village and two swimming pools in front. There are also many options to explore the region by horseback, bike, or foot. Moreover, hot air balloons allow you to take in the views from the top of the hills of Tuscany.
Fonteverde
Fonteverde, a 5-star spa, and the hotel is part of the Italian Hospitality Collection. It is also a member of the Leading Hotels of the World. There are 78 rooms for guests. The Florentine era's grandeur is still evident in the main building, which features valuable oil paintings and fine Italian furniture. It also has ceilings with coffered…
Read Full Article Source