Short stay: Le Jardin des Douars, Essaouira, Morocco
November 22, 2022
0 Comments
---
---
Le Jardin des Douars is the traditional Moroccan kasbah stylishly reimagined, sitting high above Essaouira on Morocco's Atlantic coast. Purpose built, less than two decades ago, to provide 21st century indulgent luxury, Le Jardin des Douars, recalls the architecture of a sun-baked-mud kasbah.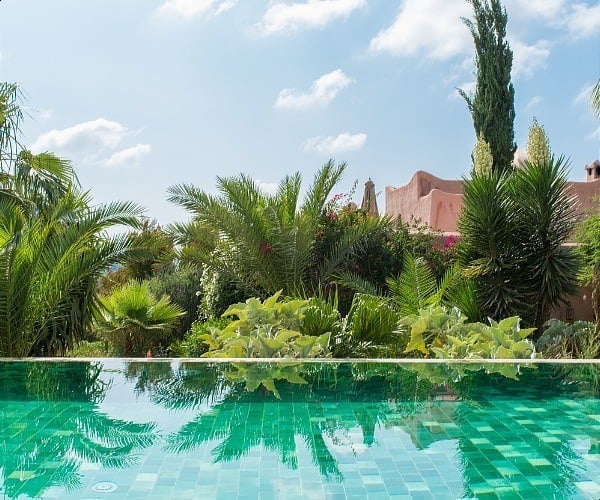 And the name? In Arabic a douar is a small village, sometimes of just one or two houses. On this hill-top, douarais, terracotta houses, are dotted through the verdant gardens. Externally, Le Jardin des Douars pays tribute to the light-terracotta architecture of Morocco's inland fortifications, whilst the interiors run through Morocco's stylish design book.
This hotel of 19 rooms, 6 suites and 6 villas provides a tranquil retreat. Tall palms and needle-thin cypresses give shelter from the Atlantic's trade winds.
In summer, those winds spare Essaouira from Morocco's boiling temperatures. "We have two seasons," confides Abdul our guide. "Windy and non-windy." From September through to April, it is non-windy making Essaouira a 320-days-of-sunshine-a-year destination.
The welcome
A driver is waiting for us, after we have quickly cleared formalities at Essaouira's tiny airport. Quiet, almost empty rural roads take us to Le Jardin's lantern-lit drive within 15 minutes. After check-in the receptionist leads us through the gardens to our room.
The room
Named after honoured leaders in Ottoman times, our Pasha room is one of four set in a secluded house in the gardens. In the morning, sun graces the rear garden of sun-loungers, table and chairs. By mid-afternoon the sun warms the front alcove's sheltered outdoor sofas. Discrete air-conditioning / heating is available if required.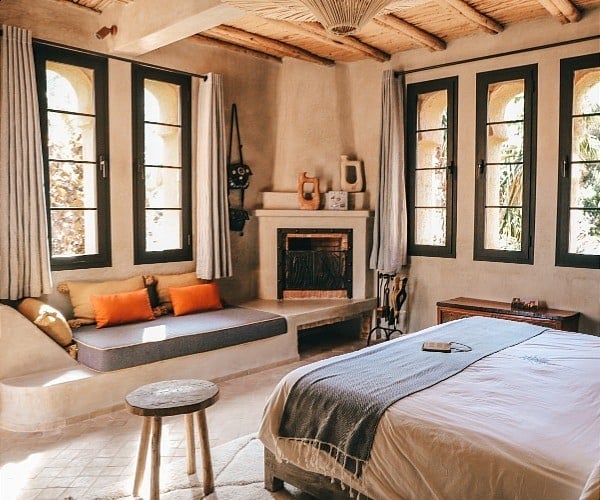 A fireplace with bellows, brush and logs is more ornamental than necessary, taking…
Read Full Article Source