Serene and stimulating Indonesian adventures by luxury charter yacht
November 17, 2022
0 Comments
---
---
Leave behind the world you know and find a place where time stands still amongst the myriad Indonesian islands on a luxury yacht charter.
Why should I go to Indonesia?
This luscious archipelago between Asia and the South Pacific is a haven for magnificent flora and fauna. Magnificent temples can be found atop verdant cliffs and resting beside mirror-like lakes, while local festivals and vibrant nightlife will immerse you in local culture as you let off some steam.
Bali is one of the best-known destinations in Indonesia, where there is an amazing creative scene for culinary treats, modern and traditional art as well as museums. When it comes to shopping, the variety covers everything from local markets and batik centres to international brands and boutiques.
When you explore away from the city, you'll come across picturesque villages set into terraced hillsides, an adventure paradise in the verdant jungle and along sandy beaches, plus nature sanctuaries such as the Komodo National Park.
For all the wonders on land, it is the rich biodiversity under the water which makes Indonesia so coveted by outdoor adventurers and nature lovers: Starfish, seahorses, multicoloured nudibranchs, various sharks, dugongs and sea turtles inhabit this widely diverse and ever-captivating seascape. All you have to do is go and explore.
Why should I choose to travel by luxury yacht?
Luxury yachts – be they motor yachts or sailing yachts – are one of the fastest, most efficient and most convenient ways to travel across island destinations: Even travel by private chartered flights means getting to and from the airfields when you could be relaxing in your own spacious salon, watching the changing views over coffee with friends or sleeping in after a raucous night of revelry.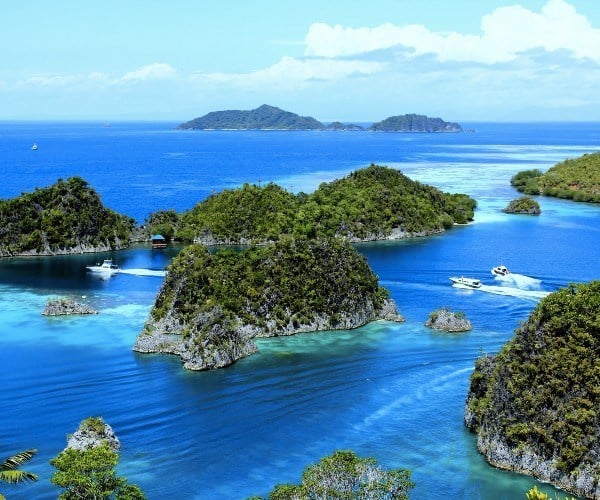 Read Full Article Source