Whale watching from a luxury yacht off Reykjavik, Iceland
October 16, 2022
0 Comments
---
---
By Paul Johnson on Oct 16, 2022 in Adventure Travel, Attractions, Cruises & Boat Travel, Europe, Family Travel, Going Out, Iceland, Leisure Travel, Regions, Speciality Travel, Western Europe
The cold waters off Iceland's coast support a variety of marine life and provide the perfect opportunity for whale watching, particularly during the period from April to September. Whales, dolphins, seals and porpoises are regularly seen in their natural environment on boat trips out of Reykjavik. And sometimes, if you're very lucky, you may even see basking sharks.
Whilst there are many whale watching services operating out of Reykjavik, knowing who to choose can be a challenge. With the larger vessels, your view might be a little more distant and the ability to move to get the best view might be somewhat restricted. With smaller boats such as ribs, you'll have greater manoeuvrability and might have a greater chance of getting 'up close', but this not provide you with the your desired level of comfort, particularly if the weather is unfavourable.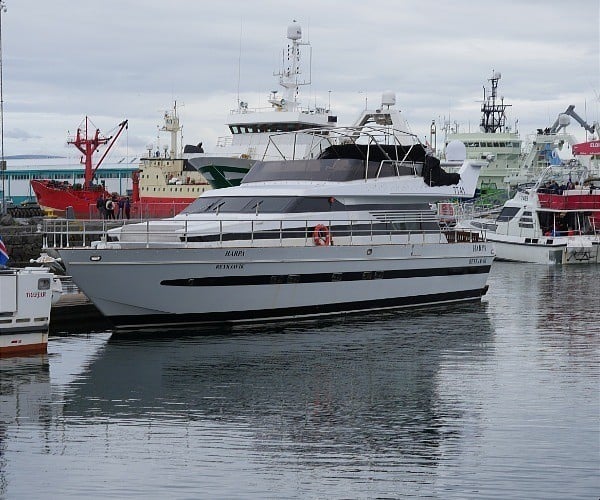 We went with Harpa Yachts, who offer the perfect combination of good visibility, comfort and manoeuvrability, aboard a luxury yacht where you can escape the crowds and benefit from an experience with fewer passengers, and with local and personal service on board.
Harpa Yachts is a family company that has been offering comfortable whale, dophin and puffin watching cruises from Reykjavik since 1998. The founders and owners were pioneers of whale watchting trips in Reykjavik. Their main focus has been on a personal, quality serivce aboard their well-maintained 70-foot MY Harpa yacht, fully equipped with a salon,…
Read Full Article Source
Tags:
Adventure
,
Adventure Travel