Wakatobi delivers five-star marine life experiences
October 12, 2022
0 Comments
---
---
By Paul Johnson on Oct 11, 2022 in Accommodation, Asia, Featured, Food and Drink, Indonesia, Leisure Travel, Regions, Resorts, Spas & Pampering, Speciality Travel, Travel Miscellany
A small island in central Indonesia is home to a unique resort that is the aquatic equivalent of a five-star safari lodge. This idyllic outpost is Wakatobi Resort, a boutique property that provides divers and snorkelers with exclusive access to some of the world's finest coral reefs — set in the context of a luxury vacation experience.
Wakatobi guests come to experience coral reef ecosystems that are considered among the most pristine and bio-diverse on earth. The destination has earned an international reputation among avid underwater photographers and marine life enthusiasts, as its reefs are home to hundreds of rare and unique species of marine life. These prized ecosystems are protected by an innovative conservation initiative that has remained in place since the resort first opened. This program dedicates a portion of guest revenue to the maintenance of the preserve and for direct payments to local fishermen and villages in exchange for honoring the preserve's no-take policies.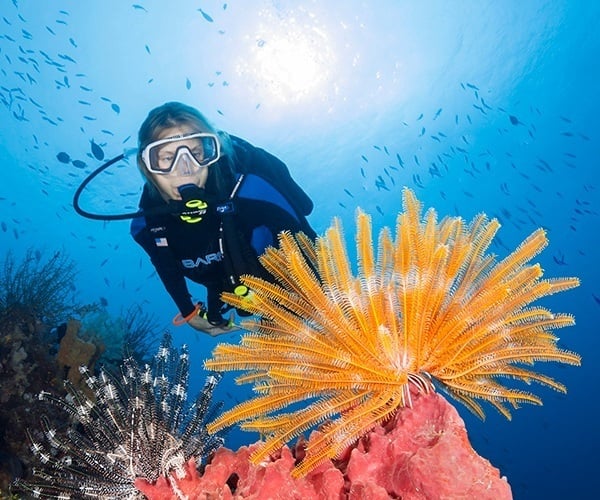 The resort is equally appealing to more casual underwater enthusiasts, as there are hundreds of acres of shallow and protected coral reefs that provide ideal conditions for snorkelers and novice divers. A professional, multi-lingual team of instructors and dive guides are also available for guests who wish to experience diving or snorkeling for the first time.
Daily excursions aboard a fleet of large, comfortable dive/snorkel boats provide daily access to more than 40 sites within the preserve. In addition, divers and snorkelers have full access…
Read Full Article Source
Tags:
Food
,
Food and Drink