Short stay: Bodysgallen Hall and Spa, LLandudno, North Wales, UK
October 2, 2022
0 Comments
---
---
If ever there is a Welsh version of Downton Abbey, then spectacular Bodysgallen Hall and Spa would be a perfect venue. It certainly has the heritage. Originally built high on Pydew Mountain some six centuries ago, Bodysgallen tower, now at the core of the pink sandstone house, gave early warning to low-lying Conwy Castle of approaching hostile forces.
Bodysgallen Hall and Spa has the necessary grandiose setting for the Celtic take on Downton. Two miles south of Llandudno, on a North Wales peninsula, the hall gives spectacular views of medieval Conwy Castle and the brooding peaks of Snowdonia.
A Grade 1 listed building, restored and revived after its purchase by Historic House Hotels in 1980 and its gifting to the National Trust in 2008, Bodysgallen is now a sumptuous rural retreat of gables, roaring fires, undulating floors and chiming grandfather clock.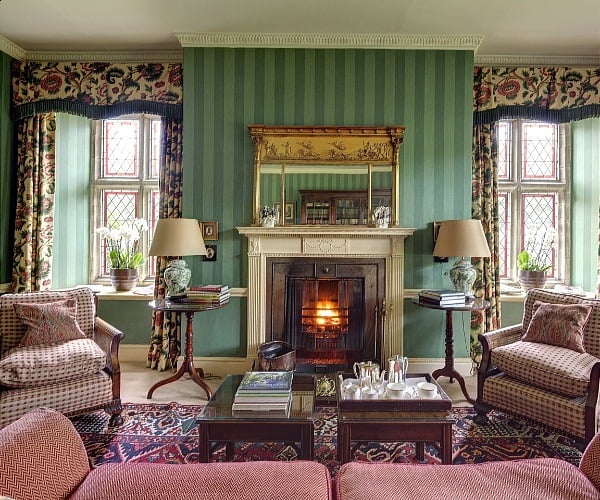 The welcome
A long drive meanders ever upwards, through sheep grazed pasture, artfully concealing Bodygallen's splendour until the very last moment. The receptionist guides us through higgledy-piggledy stairways to our room whilst a porter in his smart waistcoat delivers our luggage. Bodysgallen was built long before lifts were even thought of.
The room
Number 18 has a wall devoted to mullioned windows framing a spectacular view across the formal gardens, beyond ripples of green valleys and onto the imposing battlements of Conwy Castle.
From the Narnia depths of the wardrobe through to a seven feet wide double bed, everything is on a generously aristocratic scale. Warm pools of light from table-lamps provide a gentle glow. A floral bedspread, sheets and blankets are from a…
Read Full Article Source