Best 6 places to visit in Luxor
September 10, 2022
0 Comments
---
---
Luxor was known as the capital of the ancient kingdom under the name Thebes; nowadays, Luxor is regarded as the largest open-air museum in the world and is home to some of Egypt's most well-known temples, tombs, and monuments. Around 3000 BCE, it started to develop significance, and over the period of more than 1500 years, it rose to become the political, military, and religious centre of Ancient Egypt. It is now a significant tourist destination and is home to a significant portion of the nation's architectural landmarks.
There are uncountable monuments from ancient Egypt in Luxor. The 3400-year-old Luxor Temple, the Karnak Temple Complex, the necropolises of the Valley of the Kings and the Valley of the Queens, and the enormous stone sculptures known as the Colossi of Menmon are just a few of its features.
Luxor is a small city, so using a taxi or a horse-drawn carriage to move around is equally convenient. While using a horse-drawn carriage is undoubtedly a tourist favourite, renting a bike may also be a lot of fun for exploring the city's landmarks. However, this is only advised during the day and away from the warmest times of the year!
1. Temple of Karnak
The name Karnak was given to this complex because it comprises of a number of temples, chapels, and other buildings in the shape of a village. In Arabic, Karnak means "walled village."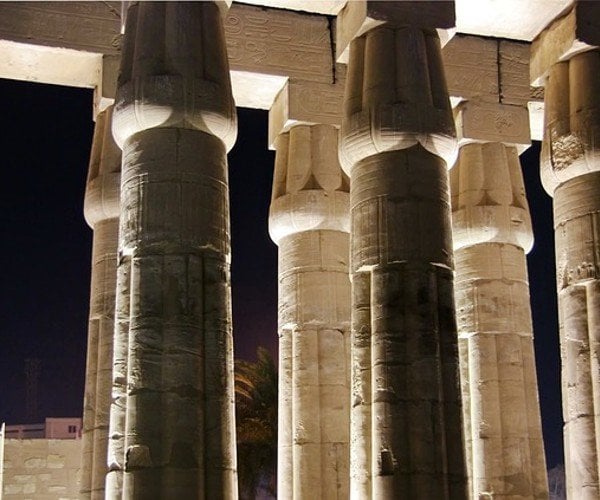 The Temple Complex of Karnak, one of Luxor's many temples, must be its most amazing and stunning achievement. The Great Temple of Amun, the Temple of Khons, the Festival Temple of Tuthmosis III, as well as neighbouring smaller temples and sanctuaries, are all located within its borders.
The complex was not constructed according to one overarching plan. Instead,…
Read Full Article Source