Discover the Barossa Valley – A Luxury Travel Blog
September 3, 2022
0 Comments
---
---
The Barossa Valley is known as Australia's wine mecca. Tucked between the rolling hills of Adelaide are some of the oldest vineyards in the country. Originally founded by German immigrants in 1842, you will find mainly German-style wines here. In fact, twenty percent of all Australian wines are produced here. With picturesque backdrops everywhere you look, it's no wonder that this valley is a prime holiday destination. Surrender to a slower pace, embrace the luxury of time and space and reconnect with each other over the simple pleasures of amazing wine and food.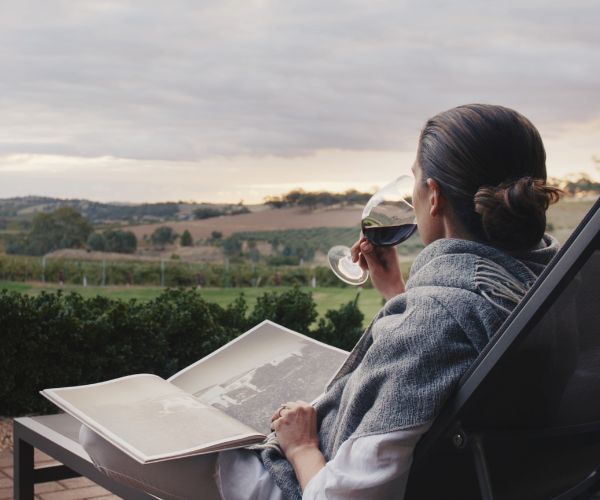 Welcome to "the Barossa"
Travel 65 kilometres northeast of Adelaide and you'll find yourself in the Barossa. It is a region filled with gastronomic delights, with more than 150 different wineries and 80 cellar doors. Spend your days sampling Shiraz, the local speciality. Wander around the aromatic vineyards and learn about the process of winemaking. Savour the flavours of the Barossa in one of the countless award-winning restaurants in the region. Or head to the farmer's market for fresh and locally grown produce.
Treat your senses on a winery tour
The Barossa is home to some of Australia's most successful wine brands. Jacob's Creek, Wolf Blass, Henschke, Yalumba and Penfold's are just some of the legendary names from here.
Château Tanunda
Be sure to visit Château Tanunda, one of the most recognisable buildings in Australia and an internationally acclaimed winery. When constructed in 1890, it was the biggest winery in the southern hemisphere and the biggest building in South Australia. The majestic bluestone winery and vineyards is a living testament to the colourful history and pioneering spirit of Australia's most famous wine region. The atmospheric cellar door, with its massive barrels, also houses…
Read Full Article Source