5 great Mykonos beach clubs
September 3, 2022
0 Comments
---
---
If your favourite thing to do on holiday is take to the beach, lay on the golden sand and listen to the ebb and flow of the turquoise sea as it caresses the beach, why not take it to the next level and spend a day at a beach club. Laze on a comfy sun bed, in the welcome shade of an canopy, eat lunch at the club's restaurant and have drinks bought to your bed by the waiters. No need to pack towels or a picnic, it's all there for you. Just rock up, take your place, read your book and while away the hours in supreme comfort. Here are 5 Mykonos beach clubs that hit the spot.
Nammos
When nature becomes the inspiration and a group of envisioned men come together, magic can happen. It all started in 2003 in a quiet cove of iconic Mykonian beauty. On the beach of Psarou, an embryonic seaside restaurant emerged that has became legendary. Refined tastes, summer entertainment and the style and ambience of the pure Mediterranean spirit were united. A story coloured in turquoise, sprinkled with the tastes of the Aegean Sea and flavoured with the aroma of sophistication, in short Nammos was born and continues to spread her wings.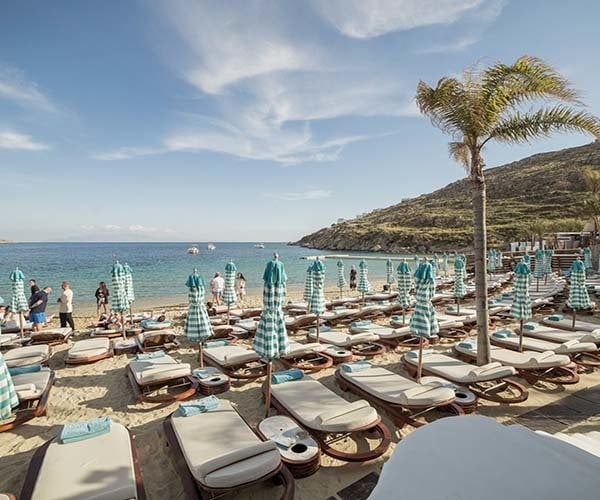 Nammos embarked from Mykonos on a fascinating journey across the world. She reached deserts, mountain peaks, dreamy coasts, and now aims to bring the light of summer to the streets of a metropolis. Courchevel, Dubai, Riyadh, Cannes, London. Where's next?
Scorpios
Built around a contemporary interpretation of the ancient Greek agora, Scorpios is a gathering place meant to galvanise the artistic, spiritual, and social life of its community. On a sun-drenched southern tip of Mykonos, the organic stretch of coastline is a…
Read Full Article Source
Tags:
London