5 travel tips for your July vacation in Brazil
---
---
Whether you prefer the mountains, the Cerrado, or the beach, check out these 5 travel tips for your July vacation in Brazil. Natural landscapes in diverse ecosystems and accommodations that boast excellent service, comfort, authenticity, and the luxury of experiences full of Brazilian style are just some of the reasons to discover Brazil during your July vacation. From the warmth of the Northeast to the cozy cold of the Southeast mountains, here are 5 travel tips. Just choose the "climate" to set the stage for unforgettable moments in Brazil.
Botanique Hotel & Spa
In the Southeast of Brazil, located in the charming Vale dos Mellos, between the municipalities of Santo Antônio do Pinhal, São Bento do Sapucaí, and Campos do Jordão, Botanique Hotel & Spa is nestled in the Serra da Mantiqueira mountains and just three hours from the city of São Paulo. It occupies 1.2 million square meters and offers 20 accommodations, including suites and villas, making it an ideal destination for family trips.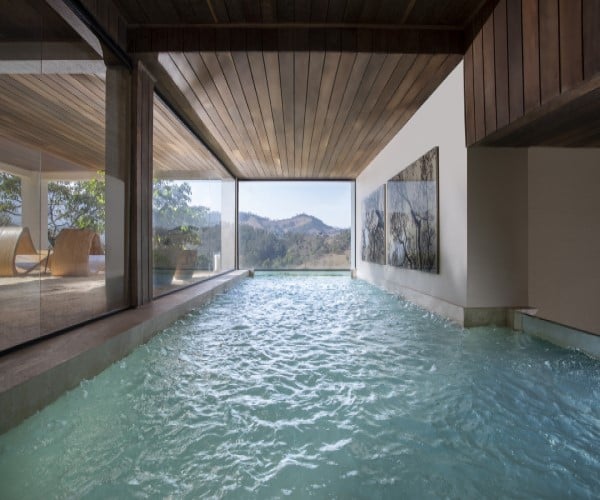 The hotel features sports facilities such as clay tennis and beach tennis courts, a spa with therapeutic pool, sauna, and steam room, as well as trails, bike rides, and yoga classes. It also offers a menu of optional activities, including cocktail workshops, astrology readings, tarot consultations, guided meditation practices, horseback riding, and picnics.
IBITI | Projeto
Located in the municipality of Conceição do Ibitipoca, in the Zona da Mata region of the state of Minas Gerais (also in the Southeast), about four hours away from Rio de Janeiro's Galeão International Airport, Ibiti Projeto offers the most authentic countryside tranquility. Due to favorable atmospheric conditions and minimal pollution, guests can enjoy the Ibiti Astros Experience, a contemplative activity that provides an immersion into the study of stars and constellations in…
Read Full Article Source