The most valuable new car ever sold at auction
February 3, 2023
0 Comments
---
---
The Bugatti Chiron Profilée, a one-of-a-kind piece of Bugatti history and the last W16-powered car available from the Atelier, has sold for an incredible price of 9,792,500 Euros net (including Buyers Premium). This sale at the RM Sotheby's auction which took place in Paris on 1st February makes the Chiron Profilée the most valuable new car ever sold at auction.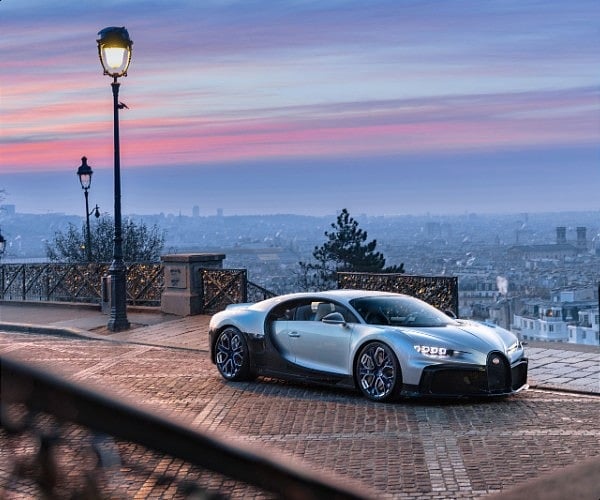 With production of the Chiron1 models, the W16 Mistral and the Bolide completely sold out, the auction of the Chiron Profilée represented the last possible opportunity to buy a new Bugatti powered by the legendary W16 engine directly from the Atelier in Molsheim, France. With such an important piece of Bugatti history at stake, bidding was fierce both in the room and on the phones.
Hendrik Malinowski, Managing Director of Bugatti Automobiles, said: "With just one Chiron Profilée ever set to exist, it was important for us to offer the opportunity to acquire this piece of history to as many people as possible and we were excited with the enthusiasm of the global automotive community for this very special car. Bidders clearly recognized the importance and value of the Chiron Profilée, with an intense rivalry and a price that places this car firmly into the history books."
With the winning bid of 9,792,500 Euros net, the new owner of the Chiron Profilée has seized the opportunity to add this automotive solitaire, the very last Bugatti offered for sale from the Atelier in Molsheim with the legendary W16 powertrain, to their collection.
Marcus Görig, Car Specialist at RM Sotheby's said: "It was an honor for us to host this very special lot in collaboration with Bugatti. The sale of the Chiron Profilée…
Read Full Article Source
Tags:
France
,
Paris