Short stay: Topaz Suite, Diamond Suites, Keflavik, Iceland
October 26, 2022
0 Comments
---
---
By Paul Johnson on Oct 26, 2022 in Accommodation, Attractions, Europe, Family Travel, Featured, Food and Drink, Going Out, Hotels, Iceland, Leisure Travel, Regions, Speciality Travel, Travel Miscellany, Western Europe
Occupying the uppermost floor of the already-renowned Hotel Keflavik, Diamond Suites Luxury Boutique Hotel is Iceland's first five star hotel and consists of a collection of individually-decorated suites. Whilst the building's exterior might seem rather unremarkable, each suite is ultra-luxurious and has its own unique character and theme for travellers who demand the best.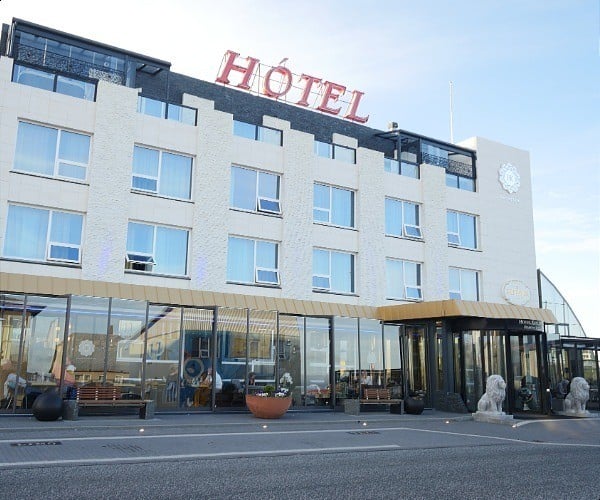 The welcome
Tucked away on the top floor, Diamond Suites is completely private and separate from Hotel Keflavik, and even has its own small reception desk. This was unmanned at the time of our visit, with a smooth and seamless check-in performed instead at the main hotel reception area on the ground floor.
The room
The door into Diamond Suites initially takes you into a private area shared by all the suites. Think of it as being like a Club floor in a larger hotel.
Versace marble floors, comfortable leather seating and a kitchenette are among the amenities available for the exclusive use of Diamond Suites guests.
We stayed in the first suite on the right – the Topaz Suite – which is also the most modern of the suites, covering an area of 420 square feet.
The Queen Size Bed, dressed with luxury bed linens, assured us with a good night's sleep.
The suite enjoys hardwood floors and an…
Read Full Article Source
Tags:
Food
,
Food and Drink