Plitvice Lakes National Park in Autumn: The best places to photograph
September 23, 2022
0 Comments
---
---
How many times have you looked at the photos of your trip after returning home? How many times have those photos made you happy because you captured at least a little bit of the beauty and emotions you experienced? We are sure you want to return home with the most beautiful photos of the magnificent waterfalls, lakes and forest. No trip to Croatia is complete without a visit to the oldest national park in Southeast Europe, Plitvice Lakes National Park. There is not a single place in Plitvice Lakes National Park that is not special, but we definitely want to single out the most interesting spots for you to capture the most beautiful pictures of Plitvice.
Overlook – A View of the Veliki Slap Waterfall and Sastavci
On arrival at Entrance 1 of Plitvice Lakes National Park, the first sight you will be greeted with is Veliki Slap, the largest waterfall in the Park, but in Croatia as well. It is interesting that Veliki Slap, whose total height from the source of the Korana River is 87 m, is not formed from the water from the Plitvice Lakes, but from the small Plitvice stream, which crashes down a 62-meter rock into the lake below and then overflows over several cascades. Its magnificence never ceases to amaze. In winter, the temperatures sometimes drop below zero and the waterfall freezes, whereas in the spring, it is replenished with water from melted snow and swells in unison with the surrounding vegetation.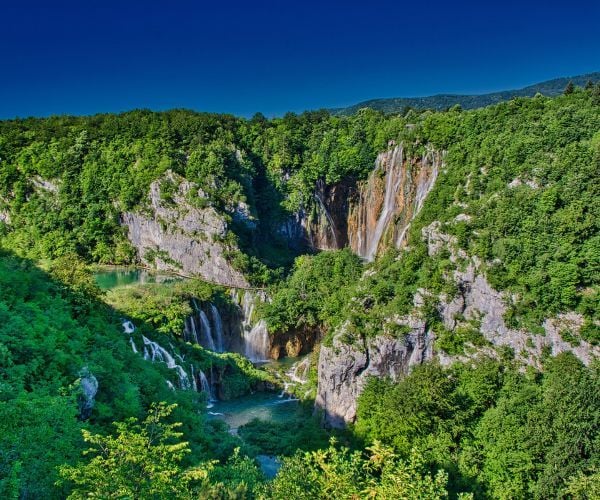 Veliki Slap has less water in the summer, but even then it is grandiose and the mere sight of it takes everyone's breath away. The elegance of the waterfall comes to the fore in autumn, when the rains start to fall and when each…
Read Full Article Source