Top 5 Instagrammable locations in India
September 2, 2022
0 Comments
---
---
Do you live in India or are you planning to travel to the subcontinent for your next vacation? If yes, you might be thinking about which place to visit – which will not only dazzle the globe trotter in you but which will be loved by your Instagram family as well.
In this article, we list the top 5 Instagrammable locations in India, which you absolutely must visit this year:
1. Taj Mahal
The symbol of love, loss, and a husband's grief, the Taj Mahal was built by Mughal Emperor Shah Jahan in memory of his wife Mumtaz Mahal. This magnificent marbled Mahal has one of the most inviting facades in the world. The intricate carvings on and inside the building are a testament to Mughal-era art. The landscaped gardens and lake around the Taj Mahal make for one of the most romantic places to take photos in. You also have the option of posing for the "holding the Taj Mahal by its dome" photo, that's very popular with the locals.
2. Hawa Mahal
Jaipur's Hawa Mahal is an imposing sandstone palace that was once used as a romantic getaway for Rajasthan's kings and queens. The many beautifully carved archways act as the perfect backdrop for ethereal Instagram posts. The palace champions both Hindu and Islamic art at its finest. The jharokhas (or latticed windows) are the main draw here and you can pose against one of the jharokhas with the setting sun against you, for the most heavenly Insta DP.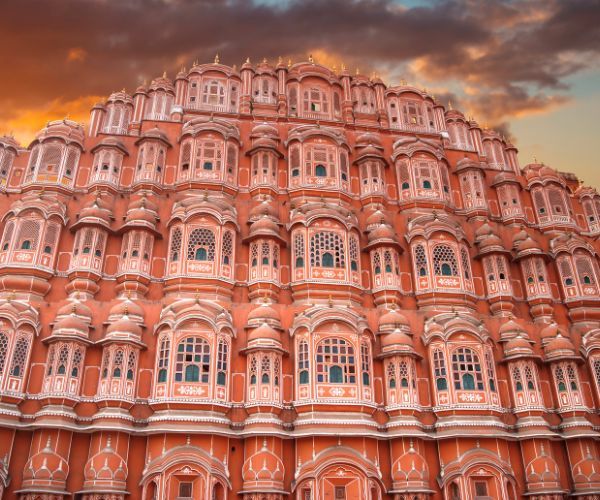 3. Kerala Backwaters
The languid backwaters of Kerala make for the perfect water-side vacation Instagram posts. You can spy plenty of photo-worthy spots from your vantage point on one of the houseboats. Taking a picture…
Read Full Article Source